3 Reasons People Fail to Take Action Even When They Should
Rev. Dr. Kitty Boitnott, NBCT, RScP
Career Transition & Job Search Coach/Kitty at Career Makeover
For today's video message, click here.
For today's message, click here for the post I offered on LinkedIn Pulse Monday, May 16, 2016.
Until next time.
On a different but related note, are you at or are you approaching a career milestone? Are you bored and ready for a new challenge? Are you burned out and ready for a change of pace? Do you need to make more money or do you want a greater sense of work-life balance? No one can decide these things for you, but they are questions you should be asking yourself to make sure you are where you want to be professionally.
Check out the new information that I just posted this weekend explaining the benefits of my "Jumpstart Your Job Search in 10 'Easy' Steps." It includes a video and the benefits of the program broken down into steps. Regardless of whether you are thinking of making a job change or you are deciding it is time to change your career altogether, you may benefit from this program. It would also make a great gift for a new graduate who hasn't landed his or her first job yet. This program will offer step-by-step instructions on how to get started and how to stay motivated.
Check it out and share with others who may be at a similar crossroads. With the money back guarantee that is available if you don't find the program helpful, you really have nothing to lose!
Click here to see what I mean.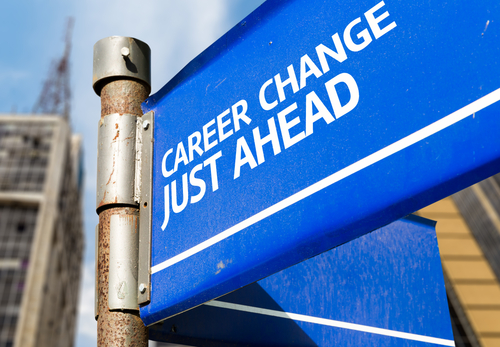 All other photos by Shutterstock.