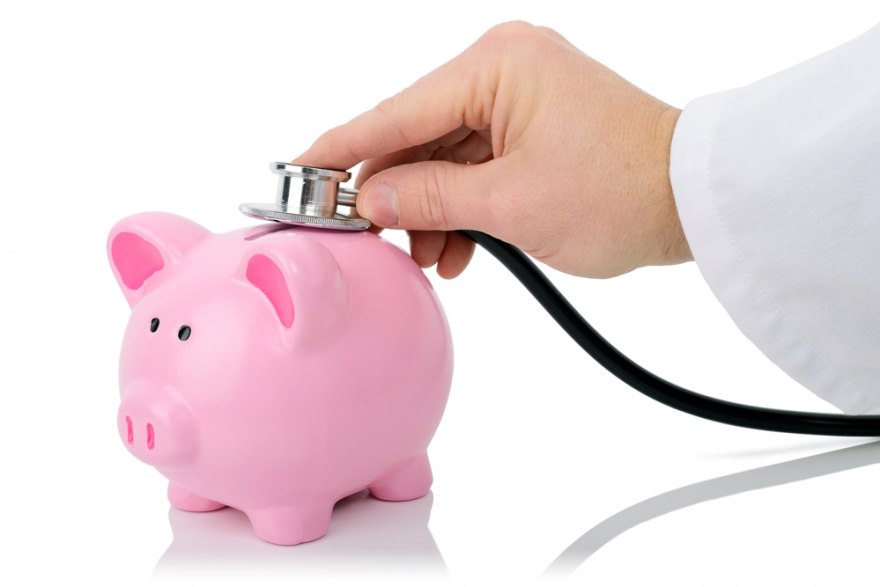 5 Essential Elements of Well-being: Part 3 - Financial
Kitty Boitnott, Ph.D., NBCT, RScP
Heart-Centered Career Transition & Job Search Coach | Possibility Thinker |
Job Search Guide to Burnt-out Teachers & Mid-Career Professionals
We have all heard the time-worn adage, "Money can't buy happiness." According to Tom Rath and Jim Harter, it's true! Rath and Harter are authors of Wellbeing: The Five Essential Elements.
It isn't that money isn't important. We need a certain amount of it to meet our basic needs. But studies show that the actual amount of money one has is not an indicator of wellbeing. Instead, wellbeing is relative to how one feels in relation to those in their social circle.
As long as you feel like you are doing at least as well as your friends, the amount of actual money you have is irrelevant.
We have a need to keep up with those in our social circles.
People also find more long-term satisfaction than in buying experiences than stuff. This fact is borne out in the study done by Rath and Harter.
The satisfaction of buying a new outfit or pair of shoes wears off shortly after making the purchase. Going out to dinner or taking in a movie with a friend or loved one has more lasting effects on well-being.
A Harvard study showed that people also derive satisfaction by giving to others. This is true even when they don't have a lot themselves. In fact, the study revealed that spending money on oneself does not boost one's wellbeing. Spending money on others does. And it makes sense. Think about the pleasure you have when you select a special gift for someone you love. You derive pleasure from knowing that your gift will give them pleasure. That is what boosts your wellbeing, not having another pair of shoes.
Think about this holiday season. The fun and a lot of the satisfaction that goes with the holiday gift giving is in the anticipation. You experience the pleasure of giving just the right gift to someone you love. By giving something of value to another person, you receive in turn a boost to your own wellbeing. That's the real magic of the holidays. Consider the anticipation leading up to Christmas morning followed by the feeling of deflation that usually hits by early afternoon.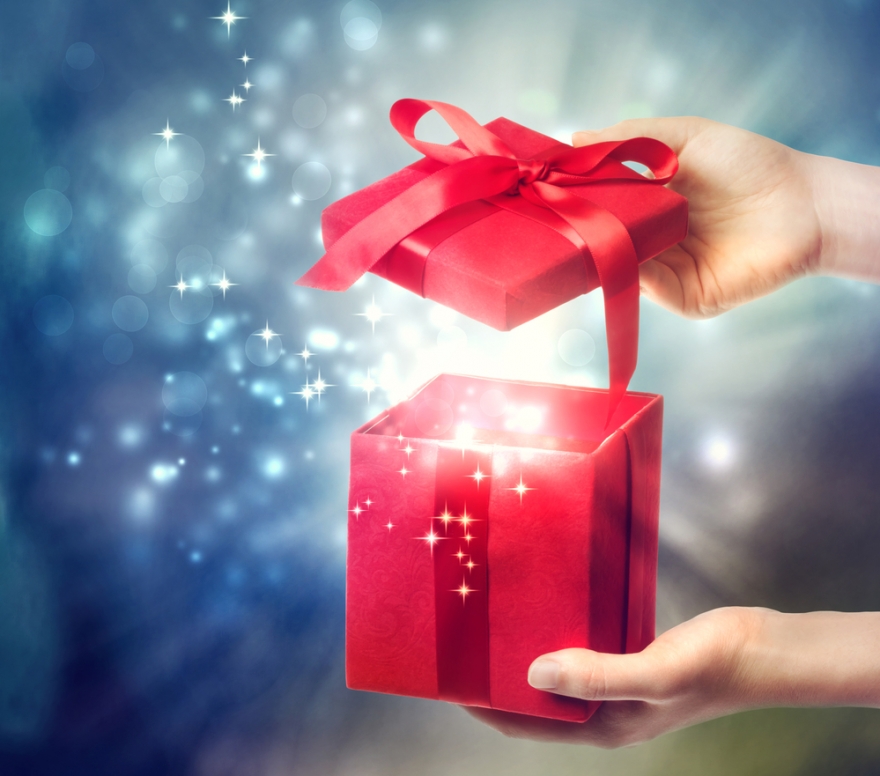 Rath and Harter contend that financial wellbeing trails behind career and social wellbeing in importance. That might be surprising to some, but studies bear it out.
"If you want to improve your Financial Wellbeing, first make sure that your Career Wellbeing and your Social Wellbeing are thriving. If your daily work is fulfilling and your relationships are strong, you are substantially less likely to get caught up in this comparison dilemma. And you won't be as tempted to keep up with the proverbial Joneses." (Rath & Harter, p.59)
Turns out that the amount of money you have may not be all that important. What is important is how you feel about the money you have.
What really matters is that you feel good about your management of the amount of money you have. You have heard the advice that it is best to live below your means. It turns out that that, too, is good advice. And one way to do that is to set up automatic payments so that you only see the money you can spend. Set up auto-pay plans for your mortgage and other outstanding or ongoing expenses. Include savings in that, too. If you have the option, contribute the maximum amount of your 401k plan. This is especially if your company offers a matching program. You will experience less stress if you automate your financial decisions.
At the risk of repeating myself, it isn't the amount of money you have that makes you feel good. What contributes to your wellbeing is how you feel about the money you have. "The perception that you have more than enough money to do what you want to do--has three times the impact of your income along on overall wellbeing. Further, a lack of worry about money has more than double the impact of income on overall wellbeing." (Rath & Harter, p. 63) I am repeating myself because I want to make sure you understand this concept.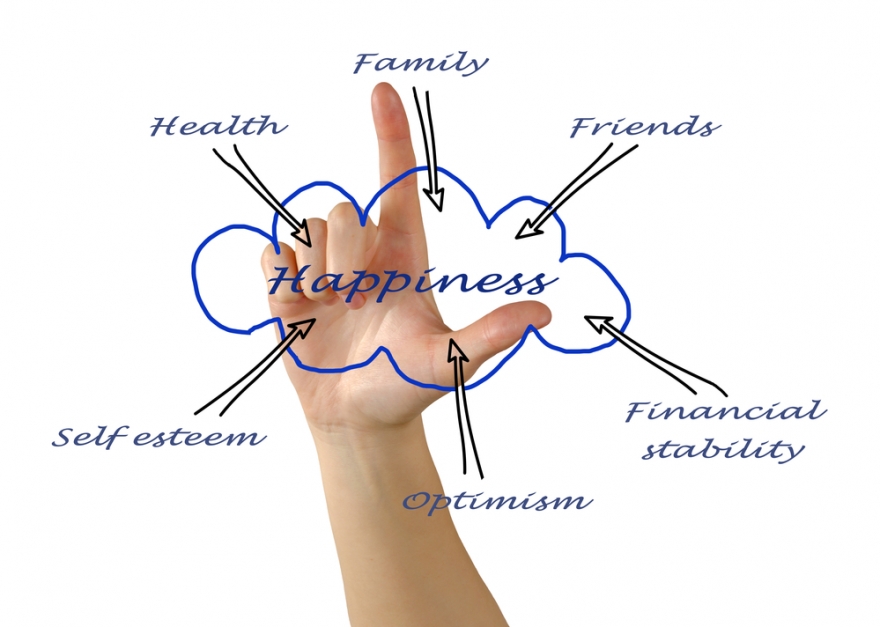 People with a thriving Financial Wellbeing are satisfied with their overall standard of living. "They manage their personal finances well to create financial security. They have a handle on the day-to-day stress caused by debt..." (Rath & Harter, p. 65)
Financial wellbeing is important, but it turns out that as with many things, it's all relative. Think of the classic movie, "It's a Wonderful Life." You may have seen it already for the hundredth time this season. The character, Mr. Potter, has more money than he could spend in a lifetime. But he isn't happy. And then there is George, the main character. He is richer in friends, love, and character than Mr. Potter could ever hope to be.
The moral of the story? Money alone will not make for a life well lived. Money should not be one's sole focus in life if they hope to be happy and experience wellbeing.
Rath and Harter offer the following recommendations about the elements of financial wellbeing. These are recommendations that you may want to take to heart.
Three recommendations for boosting financial wellbeing.
1. Buy experiences--such as vacations and outings with friends and loved ones.
2. Spend on others instead of solely on materials possessions.
3. Establish default systems (automated payments and savings) that lessen daily worry about money. (Rath & Harter, p.66)
Until next time.
P.S.
I have a special Christmas gift for you. You may select one or both of these gifts. Please feel free to take them all if they will help.
If you are feeling stressed out during the holidays, you may benefit from the eBook I wrote a while back entitled, Stressed, Stretched and Just Plain Overwhelmed: A Guide to Managing Your Stress and Developing a Greater Sense of Work-Life Balance.
If you aren't sure whether you should be concerned about your level of stress, take a look at the Stress Self-Assessment I created a while back. I use this assessment tool when I speak to groups. It reveals whether you are in the "normal" range or if you are stressed out enough you need to take action.
To access either or both of these gifts, just click on the links.
Enjoy.