---
5 Reasons To Identify Your True Calling In Life If You Want to Be Happy
Rev. Dr. Kitty Boitnott, NBCT, RScP
Heart-Centered Career Transition & Job Search Coach | Life Strategies and Stress Management Coach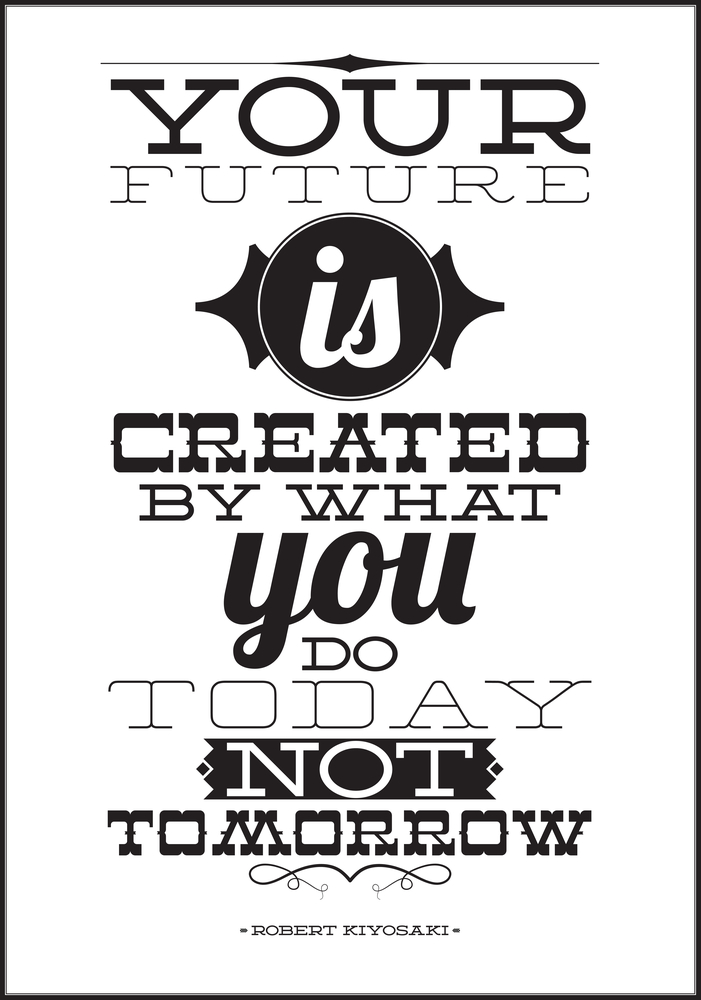 Many people are eager to uncover or discover their life purpose or calling. Everyone wants to feel fulfilled. And living your true calling is critical to that pursuit. Most people confront this question at one point or another. If you haven't started to feel concerned about this question yet, don't worry. You will.
In case you have started to have questions around this area, here are some suggestions for how you might identify your true calling
.
1. Recognize and Unlock Your Potential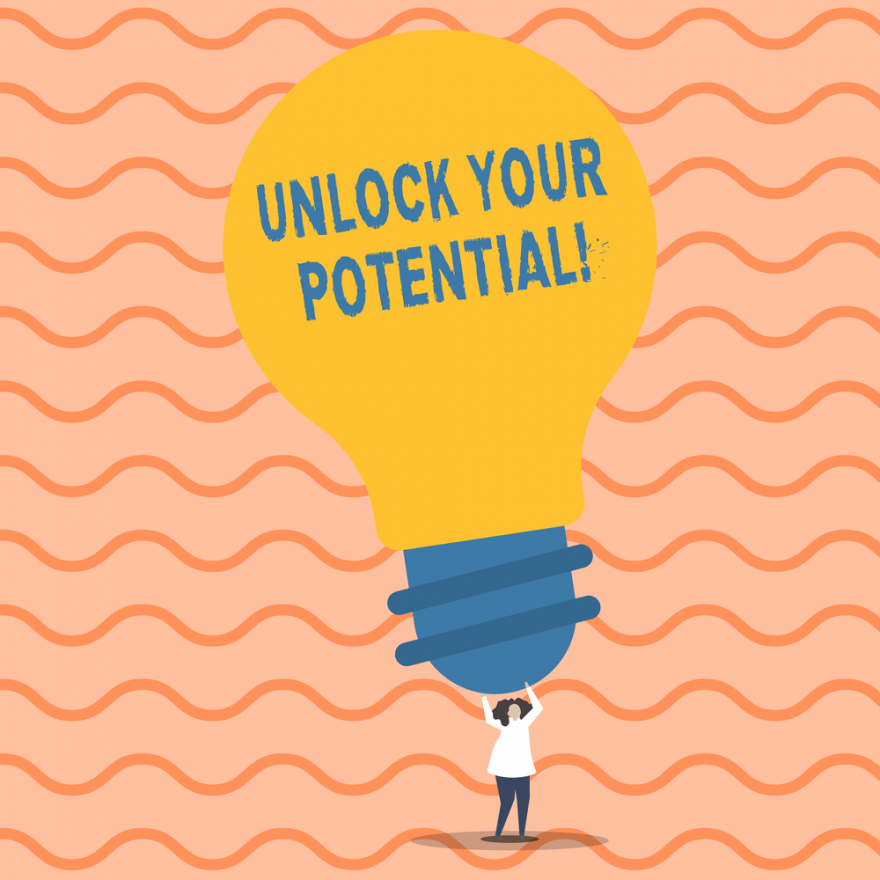 Knowing your purpose unlocks your potential. We all have talents that come to us
naturally
. Those talents make the process of living your purpose easier. Think about how easy certain tasks are for you when you have to work so hard at other tasks. Those things that you come to you
easily
can help you identify your purpose.
2. Recognize and Get in Touch with Your True Passion
Living your purpose leads to living a life that is in tune with your passion. That passion then extends to other areas of your life. Think about the life you are leading right now. Are you living your purpose with passion? Here is a clue. If the work you do leaves you exhausted rather than exhilarated, then you may be in the wrong line of work.
If you hate your job, it doesn't matter how high you climb the career ladder. If you are working in an area that isn't your calling, then you're unlikely to feel any joy from it. You may be happy with increases in pay, a corner office, and a boost in responsibilities… but it doesn't last long. Chasing the next promotion rather than feeling good about the work you do in the long run leads to a sad existence. Don't put making a living more important than making a happy and satisfying life.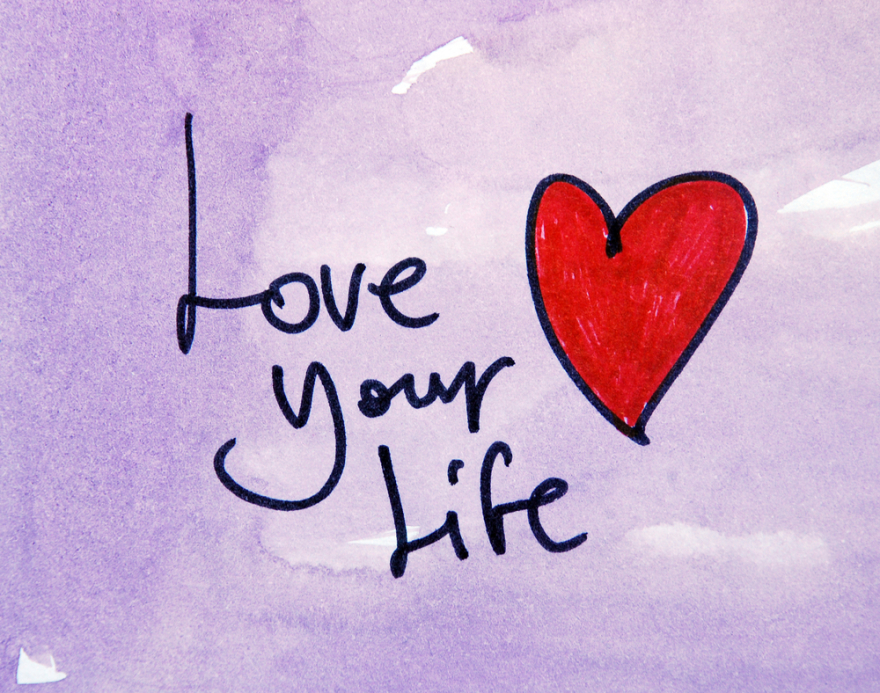 3. Consider Your Attitude about
Abundance
Abundance
doesn't mean
just
material wealth. When you live in alignment with your real purpose and passion, you feel abundant. Success will come a bit easier, and you won't be so concerned with the trappings of wealth. Instead, you will focus on living the purpose, which will bring you happiness.
Abundance
is a happy by-product.
4. What Will Be the Contribution You Make to the World?
Your purpose doesn't
just
benefit you. It also allows you to make valuable contributions to the world at large.
Typically
, true callings have a side effect. For example, you might be a lawyer.
Maybe
you became a lawyer to help others, but you got caught up in the part of practicing law that brings you a lot of money. To fulfill your calling, you can take that degree and work for a non-profit. Or you could choose to work in a firm that focuses on freeing innocent people.
Maybe
you could encourage your firm to take on a certain number of pro bono cases each year. There are many ways to honor your true calling without forsaking your entire life. Only you can determine whether that's enough for you.
Ultimately
, pursuing your calling allows you to improve the world around you.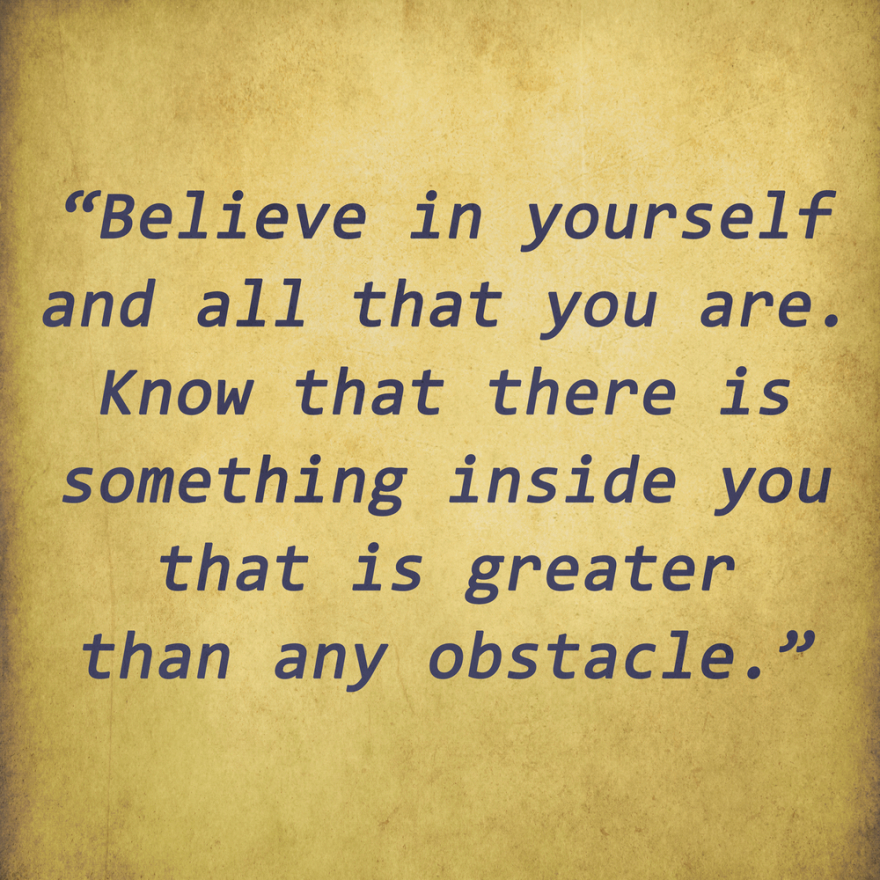 5. Assess Your Relationships & Your Health
Every aspect of your life
is affected
when you don't live your purpose or find your true calling. That includes your relationships. How? Well, it makes you unhappy, and if you're unhappy, it's difficult to make others happy.
If you are currently single, then it may affect your ability to attract the right type of person into your life. When you are feeling frustrated and miserable, that tends to rub off on others.
Your health is no different. When you don't enjoy what you do, or you are living contrary to your real purpose, you are likely anxious and stressed.
Starting to live your up to your calling will provide you with more energy. You'll become more passionate about life and everything in it. A lot of people don't realize the toll their wrong choices have on them until they make a change.
Feeling stressed out and running on empty affects your health and
overall
wellness. Your immune system becomes compromised. You are more likely to pick up every bug that is going around. And your body aches at the thought of getting up to go to work. It might be your typical, but it
certainly
isn't healthy.
You have heard me say it before, and it warrants repeating. Your health is everything.
So, take care of yourself, and remember that you are a "whole" person, which means you can't separate your work from the rest of your life
.
If you are unhappy in your job, it will affect everything else, including your satisfaction, your relationships, and your well-being
.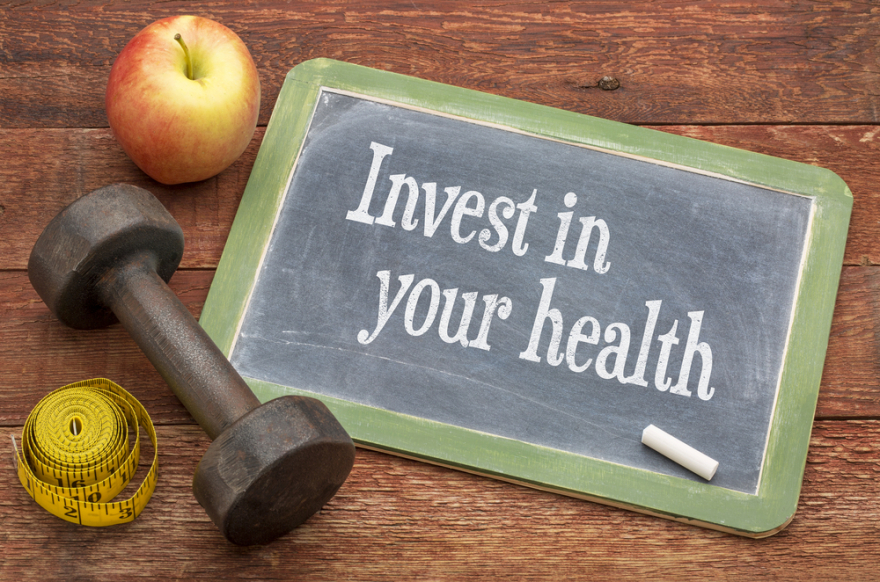 Spending time to think about your true calling and living up to your potential is time well spent. So, take some time during this holiday season to assess your level of happiness right now. If you need to make some changes, now is an excellent time to make them with 2020 right around the corner.
Think about it! We are about to enter a new decade! How do you want your life to shape up in the second decade of this century? Are you thinking of your long-term impact? Are you considering what your legacy will be at the end of your life? These are important questions. I urge you to spend some time thinking about them.
Did you hear about the End-of-Year Sale I am offering on my signature "Jumpstart Your Job Search Program?" Save 30% if you sign up between now and the end of the year. If changing your job in 2020 is one of your intentions, perhaps now is the time to invest in the program that is designed to teach you how to be successful in your job search or career change.
Gain the clarity you need and understand how to use the job search tools you need to position yourself for your next great career opportunity.
The first step in any job search or career change is to answer the question, "What do you want to do now?" If you feel like you just want to shrug your shoulders because you have no idea, you are in the right place.
Then you have to execute the moving parts of a successful job search. Write a résumé, learn how to write compelling cover letters, create a LinkedIn profile, and interview with poise and aplomb. It's a lot to juggle, and you must be able to juggle it all to be successful.
I have discounted for a limited time only!
WHAT YOU WILL GAIN FROM THIS PROGRAM...
Clarity about what you want in your next job. Assess your skills, talents, gifts, experience, and expertise and focus on what you want to do NEXT in your professional life.

A winning resume template that will make you a stand-out candidate for the job you want and get you invited to an interview along with a comprehensive list of resume do's and do-not's.

A compelling cover letter template that will make someone to read your cover letter instead of tossing it into the trash without a look.

A complete step-by-step video series on how to optimize your LinkedIn profile so that it attracts recruiters and supports your written resume. Hiring managers will want to know more about you!

Establish an irresistible online and in-person brand. Understand that as a "business of one," it is up to you to create a brand that will attract your ideal job to you.

Learn to interview like a pro. Crush your competition by being the stand out in the interview. Know how to answer the questions, "What problem can you solve?"; "How can you make our company money?" or "How can you save our company money?"

Understand the Applicant Tracking System (ATS) and why it is not your friend. Learn workarounds.

Develop networking skills that will work both in-person and online to create the connections you need.

Receive 120-days of unlimited email support, which includes video reviews of your resume, your LinkedIn profile, your cover letter(s), and more.

Eight bi-monthly group coaching calls

Unlimited just-in-time calls

Resume templates, cover letter template, help with LinkedIn, and much, much more!
This program usually sells for $997.
For a limited time only, the price is discounted by 30%. Get it between now and the end of the year for $697 or $127 in 6 equal payments every 30 days.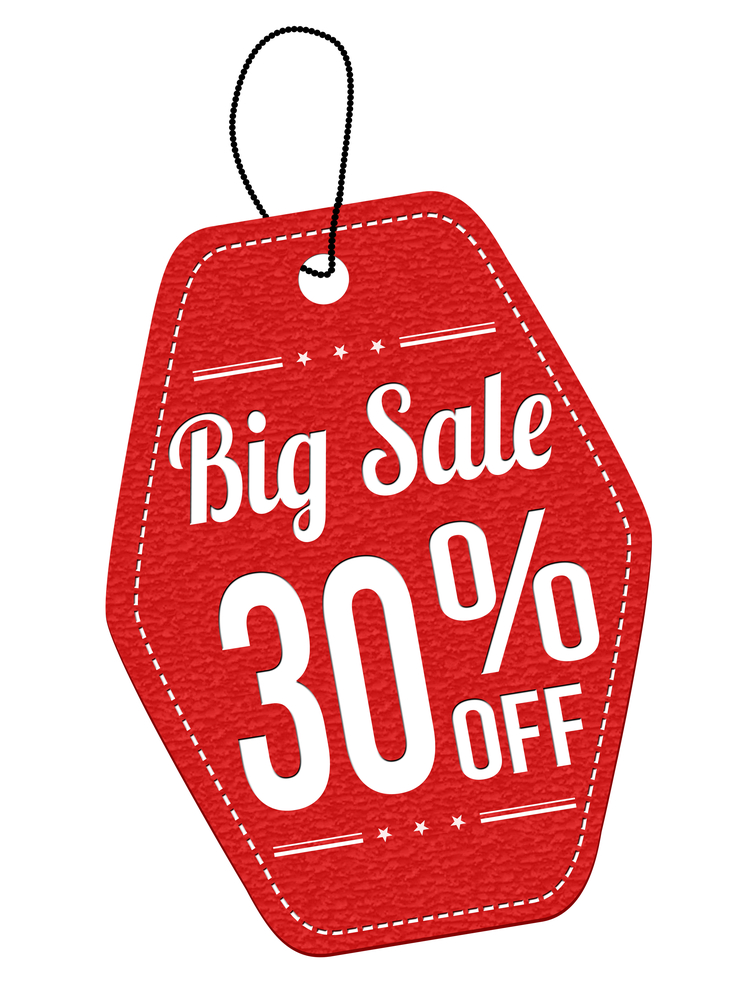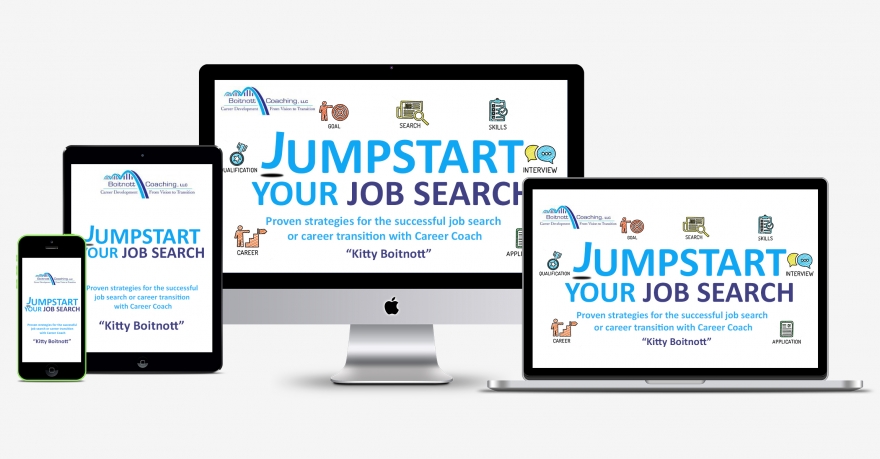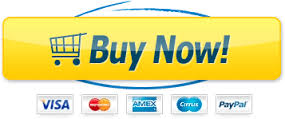 $697 or 6 equal payments of $127 each
view online
---