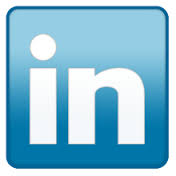 Photo by Shutterstock
Rev. Dr. Kitty Boitnott, NBCT
Life Strategies, Holistic Wellness & Stress Management Coach
Career Transition & Job Search Coach
For the video message, click here.
This week's message is really an encore message from a few weeks ago when I offered the LinkedIn profile review for only $45. Many people took advantage of the offer, and to the person who has completed the review, the comments have been along the line of "I had no idea that all of this was part of LinkedIn!"
Because I have become such an advocate for LinkedIn and believe that every professional person--regardless of their profession--should have an optimized, up-to-date and professional looking profile, I am offering the same deal I offered back in September. Instead of the usual $75 for an hour-long review, I will do it for only $45.
It will be worth every penny, or I will give you your money back!
Here is why I think you need to optimize your LinkedIn profile:
LinkedIn is about to hit the 400 million mark as far as users.

LinkedIn is adding 2 new members per second.

LinkedIn is being used in 200 countries and territories.

LinkedIn is being used in over 20 languages.

Recruiters are going to LinkedIn instead of job boards to look for talent.

LinkedIn appears at the top of any Google search that might include your name.

LinkedIn has become the "must have" social platform for every working professional--as well as anyone who is looking for a job.
Let me share a success story with you. A few months ago, I received a request to review an individual's resume. I hate to say it, but it was a total mess! It was full of punctuation and spacing issues along with the occasional misspelling. I looked at the individual's LinkedIn profile, and it was a mess as well.
I offered the resume review, but I also suggested that this person would really benefit working with me. And she signed up!
I offered feedback on the resume, but I also offered extensive feedback and specific recommendations for improving her LinkedIn profile.
Recently I heard from this client that she has landed a great job, and she wanted me to know that she couldn't have done it without me.
Other clients have said similar things. Take a look at the recommendation offered by Linda D'Ambola on my LinkedIn page. She and I worked together on her LinkedIn profile (I also offered her the $45 deal) and we not only worked on her LinkedIn profile, we also talked about her resume and how she needed to position herself for the job she wanted. Only a couple of weeks later, she had landed what she referred to as the "job of her dreams."
If I didn't really believe that you needed this service, I wouldn't be saying so. The fact is, however, that in today's Internet driven society, you cannot afford to let your LinkedIn profile go neglected. It needs to fully represent you and your talents, abilities and skills.
Please take a look at the webinar link below (in the next paragraph) for the specifics of how to build a strong LinkedIn profile. I offered this webinar for the University of Virginia Alumni Career Services Center on October 23rd. The response was gratifying. In response to the question on the evaluation, "The most important thing I learned from this webinar is..." "That is a difficult question to answer as my note page is full!" Another comment that was offered with regard to the webinar was "Very good webinar. Well organized, moved along at a good pace, with knowledgable presenter."
And those are just two of the comments that came in. You can access the webinar for FREE at this link: Friday Forum with Kitty Boitnott
I am offering this special program for YOU. I believe you need it, and that is why I am offering the special again. I am not sure when I will decide to take the special down, so I recommend you hop on it now.
If you are worried about when you would have time, no worries. You can pay now and lock in the $45 special, and we can schedule whenever you want.
I really think you should take advantage of this deal, so here is the link. Buy Now.B
Let me know if you have any questions. I want to help!
Until next time.
Photo by Shutterstock
Have you downloaded your free book, Stressed, Stretched, and Just Plain Overwhelmed yet? This book explains the negative health implications of not understanding and dealing with the stress in your life. It offers practical, affordable, common sense strategies for taking better care of yourself and it offers advice on creating work-life balance which eludes most of us too much of the time.
To access your FREE copy of the book, just click on the graphic below for the download. Please feel free to share as you see fit. As I said, I just want the information to get to the people who need it.
Please like me on Facebook, follow me on Twitter, and find me on LinkedIn. Also check out my YouTube Channel and my Pinterest Page.
Contact me if you find yourself in the midst of a career transition or you are ready to make a change on your own. I can help.