As I've already mentioned, the first step to beating self-sabotage is to recognize when you are doing it. What else can you do to start helping yourself? How can you be kind to yourself?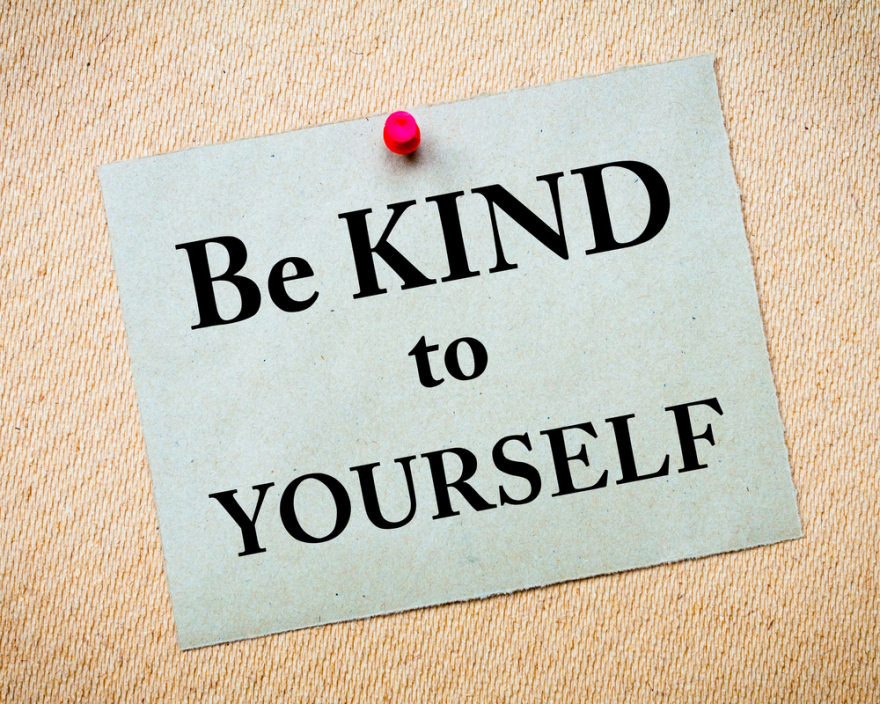 Take a look at these five tips to help you start becoming a friend to yourself instead of beating yourself up:
1. Understand your problem. Recognize your behavior when you are doing it. When you catch yourself saying, "I can't," or "I'm not worthy enough to..." change that into a positive. Instead, say "I can do whatever I want" or "I deserve to …" Repeat these positive affirmations often. Work on improving your self-esteem by realizing you don't need to please others to be happy.
2. If you are having trouble recognizing when you are self-sabotaging yourself, write about it when you catch yourself. Keep a journal. Describe the experiences or to find patterns of behavior that trip you up. This exercise will help you become more aware of your behavior, and that is part of understanding the problem so you can correct it.
3. Face your fear or self-doubt by taking affirmative action. It doesn't have to be an all or nothing action, either. Take a small step toward what you are afraid of. It will be scary. But facing that fear, a small step at a time, lets you grow your confidence. And you'll be able to build on that confidence for the next level.
4. Do something just for you every day that will make you feel good about yourself. Do something that you will enjoy. Take a yoga class, attend a cooking class, get a manicure, or take a stroll in nature. Doing one little thing that makes you happy builds your self-esteem over time.
5. Challenge your self-sabotaging thinking. Ask yourself what more profound thoughts are behind the self-sabotaging talk. Is it rational and based on clear facts? Or is it irrational? Are past unsuccessful encounters keeping you afraid and doubting yourself?
Once you've recognized the signs of your self-sabotaging behavior, you can begin taking action to avoid repeating it. By taking small steps, even when you're afraid, you begin to build your self-confidence. That in itself is a big step in removing the self-sabotaging thoughts and behaviors.
Don't ever think that you are the only person on the planet who doubts yourself on occasion.
We all do it at least occasionally. We have all faced daunting challenges that seemed insurmountable. We have all suffered failure in some form or another. To grow into a person who is strong and secure, we learn from those failures and challenges. It forces us to grow, and as a result, we automatically become more confident in our abilities.
So, let me challenge you. The next time you catch yourself procrastinating or not taking on a challenge that feels daunting, ask yourself what's really stopping you? Is the fear real and rational? Or is it just your own head getting in the way of your possible success? Distinguish between the two, take up the challenge, and watch yourself soar!
Until next time.