---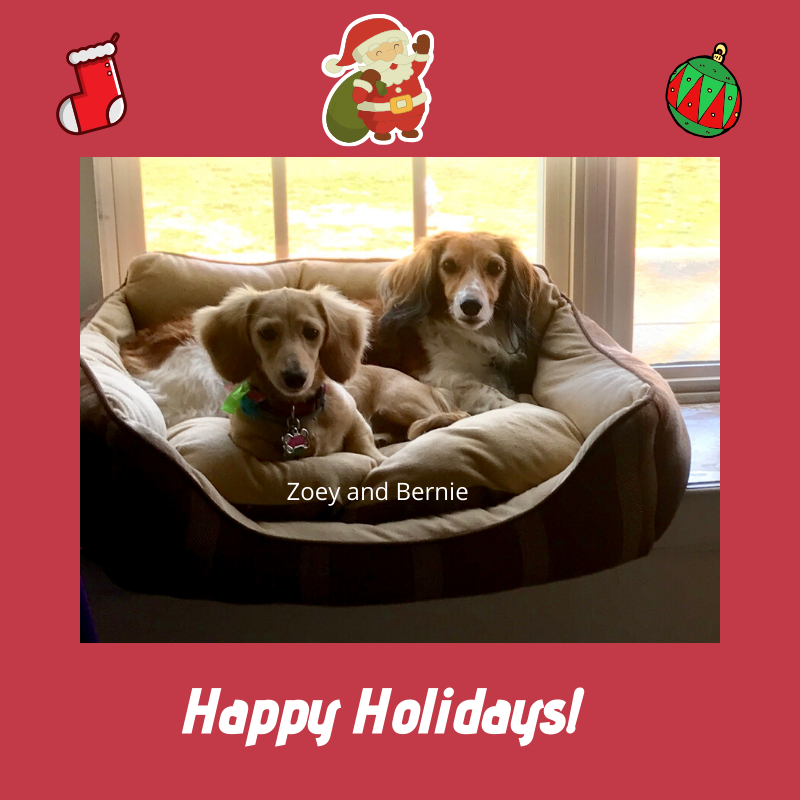 Happy Holidays!
From Kitty Boitnott and her Dachshund Kids, Zoey & Bernie
Wishing you all the joys of the season!
A quick holiday message. You don't need to be reading a long newsletter from me on Christmas Eve. So, let me just say I wish you only happy memories and good times with family and friends wherever you may be in the world.
Next week, I will be offering news about the updated Jumpstart 2.0 Program that I have been working on, so stay tuned for that as my New Year's Eve message.
Until then, peace, goodwill, and love to you and yours.
Kitty
---