How to Deal with Change During Challenging Times
Rev. Dr. Kitty Boitnott, NBCT
Heart-Centered Career Transition and Job Search Coach | Stress Management Coaching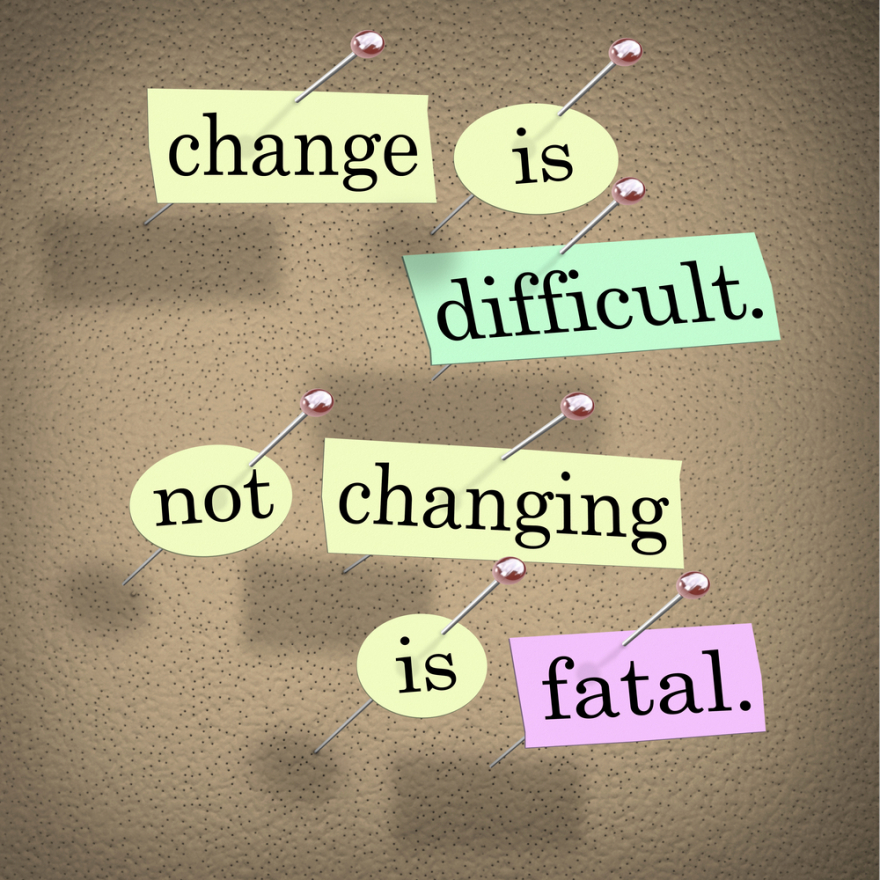 The Greek philosopher Heraclitus supposedly first said, "change is the only constant in life."
Change is a part of all our lives, and that is especially true for right now. Each of us is coping with the changes forced upon us by COVID-19. We have had to change everything about how we conduct our lives. Our kids have been
profoundly
impacted
in ways that we may not be able to assess
fully
for decades.
Our work has changed, along with how we conduct our social interactions.
The holidays which are
just
around the corner will be
fundamentally
different this year
. Or at least they should be. Big family gatherings need to
be postponed
. Virtual holiday gatherings will have to suffice for now. Travel should
be curtailed
. Parties need to be reserved for next year.
All of
these measures
are meant
to keep our loved ones and us safe.
But it's hard. And staying on guard all the time starts to get to us after a while.


At the end of the day, how we deal with change can determine how happy and successful we are in our lives. Sometimes change comes
gradually
over time. Sometimes change is instant. The more gradual change can feel less difficult to adapt to. The instant change that goes with losing a loved one or a job loss can be more difficult to deal with.
Whether the change is gradual or instant,
however
, there are ways you can learn to adapt to change. See the suggestions below for some examples,
1.
Accept That Change is a Natural Part of Life
Your general attitude about change will drive how well (or how poorly) you adapt to change in your life. If you fear change, think about how that ultimately affects your response to the change that will surely come your way. It might help if you start developing a more positive attitude towards change. Get used to embracing the easier changes in your life, so your mind is better prepared for the more difficult ones.
2.
Ironically
,
Not
Changing Can Be Worse than Changing
Whenever change feels hard or overwhelming, try to think about what would happen if you didn't change
. Quite often, the pain of not changing outweighs the comfort of not trying to change. If you need the motivation to change, imagine what would happen if you didn't. Sometimes you
need to accept reality.
3.
Surround Yourself with Allies
If you are struggling with making a big change in your life, ask a friend or a group of friends for support.
Everyone has experienced a change that has created challenges for them so that they will understand
. Let them help you adjust to your new reality.
4.
Recognize
What You Can and Can't Control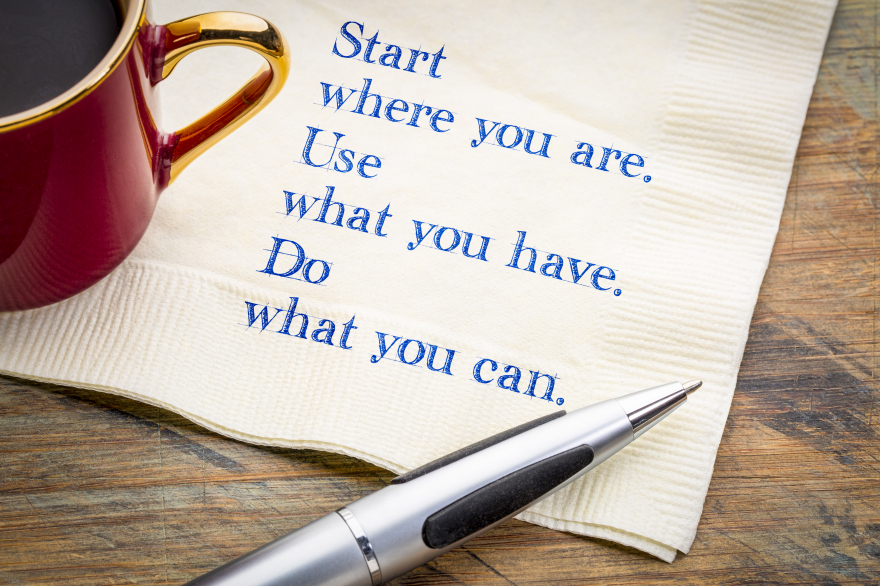 If you are struggling because some massive change is brewing in your life, take some time to reflect. Think about what aspects of this change you can control and which aspects are out of your hands. Once that
is done
, focus
solely
on the things you have control over. This way, you aren't wasting your time or energy on something you cannot change anyway.
Journaling is a proven way to deal with change. This is especially true if you are struggling. Journaling will allow you a safe space to work through your thoughts and fears. You will find that some of your trepidation dissipates when the fears from your head
are put
on paper.
People sometimes struggle with change because they don't know if they can handle it. They fear that they aren't strong enough or that they can't manage in the face of change. You may need to build your self-confidence. Tell yourself that you are strong. You can handle anything that life throws at you. You will persevere, and you will prevail.
When dealing with a big change or life transition, don't forget to take care of yourself and your basic needs. Some changes are so big that they are almost all-consuming. But you still need to eat and get the sleep you need to help you cope with the changes occurring in your life.
Change is often scary because it is the unknown. You might be comfortable in your life now, and you aren't sure what happens when things change. If that sounds like you, then make a plan.
Creating a plan of action to deal with a specific change will make it easier for you to make that change when the time comes
.
Every single one of us has to deal with change in our lives. Sometimes those changes are good. Getting married, having a baby, starting a new job--all of these events create change in our lives that we have to learn to deal with. We don't dread them, though, because they are happy changes. We also experience unhappy changes, though. Sickness, the loss of a loved one, or a career gone wrong...these things happen, too. We have to learn to deal with them. And yes, that includes dealing with the fallout of a pandemic.
Change is like a pebble tossed across the top of a pond.
The ripple effect goes on and on. You cannot always predict how you will respond to change when it happens to you. But rest assured, you can, and you will get through it. Look for the lessons to
be learned
if you can.
Even the experiences that hurt us the most have something to teach us, like the breakup of an important relationship or losing a loved one
.
And don't forget that sometimes we choose to change because we are ready for something new.
Perhaps
you are thinking about changing your job or career, or you are ready to move on from a toxic relationship
. Those decisions are important, and they carry change with them that can feel scary. But you can do whatever you need to do for yourself. Change brings growth. And we should all aspire to grow in our lives.
I have planned two Masterclasses for the weekend after Thanksgiving next week. I will be reprising a new and improved version of the "3 Secrets of EVERY Successful Job Search or Career Change."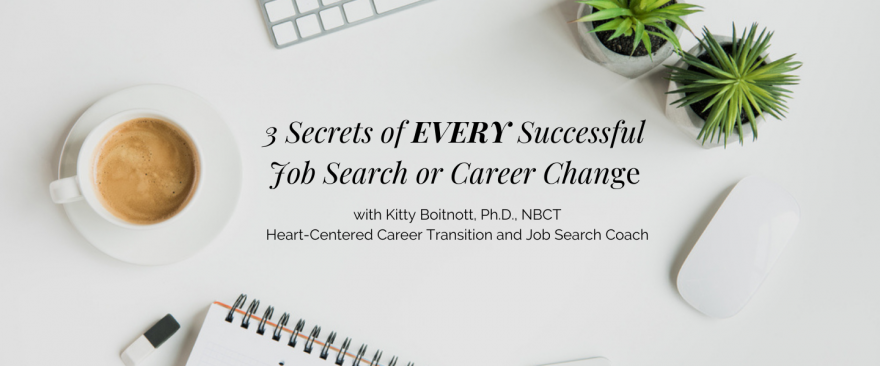 There will be one presentation on Friday, November 27, 2020, at 1:00 PM EST, and there will be a second presentation on Saturday, November 28, 2020, at 11:00 AM EST.
If you have thought that it might be time to start looking for a new job or making a career change, you don't want to miss out on this presentation.
Kitty