---
How to Use Meditation to Ease Anxiety
Rev. Dr. Kitty Boitnott, Ph.D., NBCT, RScP
Heart-Centered Career Transition and Job Search Coach | Stress Management and Life Strategies Coaching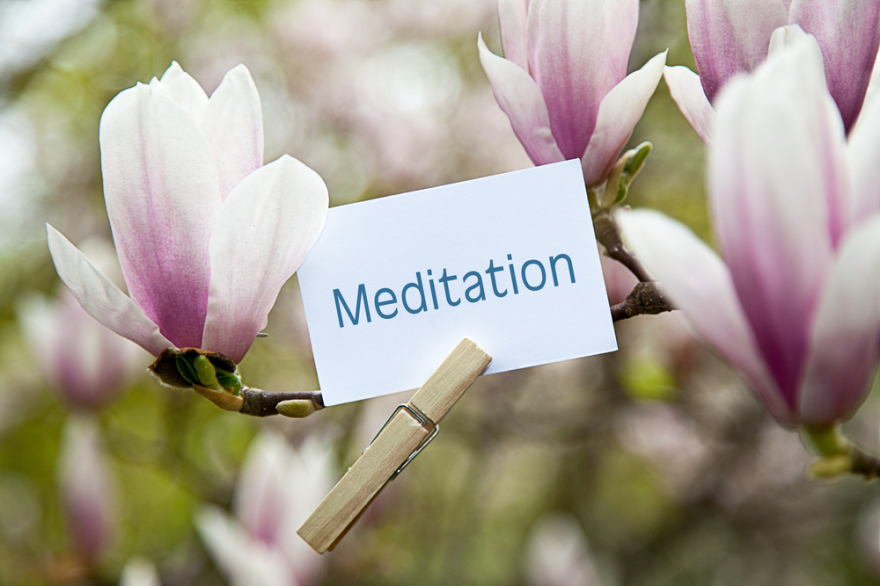 Anxiety is running rampant in all our lives right now. And with good cause.
People who aren't working wish they were. Many people who are working and
are exposed daily
to the deadly coronavirus wish they weren't.
Those who work for businesses that
are closed
and don't know when they will open again are undoubtedly anxious
. When will they be able to earn another paycheck?
Rent was due over a week ago.
Groceries are not free or cheap, and because of the hoarding of some anxiety-ridden individuals, many items are even in short supply.
No wonder everyone is feeling stressed out and anxious!
This may be the first time for some of us that we have faced a problem we couldn't control to any degree.
Most problems, even tough ones, have some sort of solution. But to fight COVID-19, the best thing we can do is stay at home.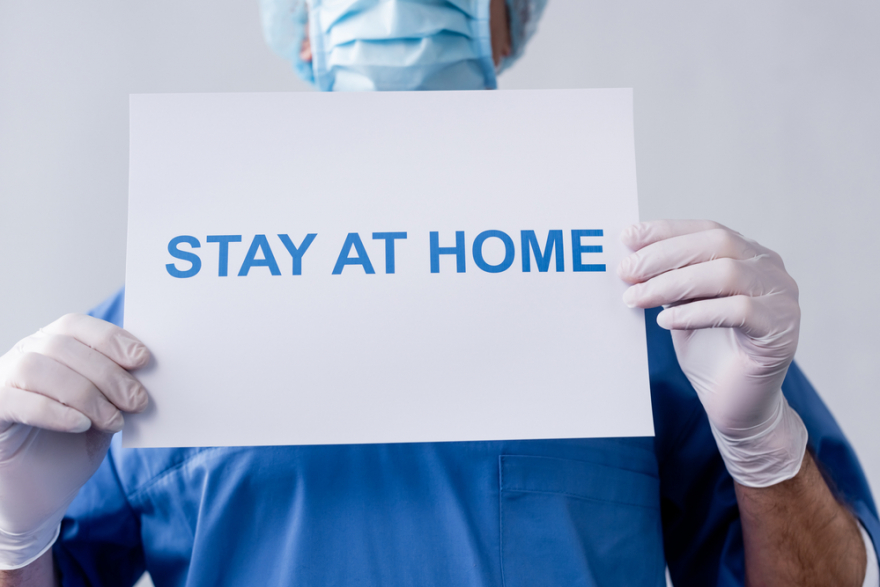 We
are limited
in what we can DO to fix the problem.
How ironic that doing "nothing" is the right thing to do?
Perhaps
we underestimate the importance of our staying at home.
But make no mistake. To survive this thing, right now, you need to stay at home and stay away from others by practicing social distancing, a term we didn't even know until about a month ago.

It is especially important to protect yourself if you have asthma, a compromised immune system, or an underlying health issue.
I would like to suggest that to help address some of the stress and anxiety you may be feeling, you can try meditation
.
Studies show that meditation works.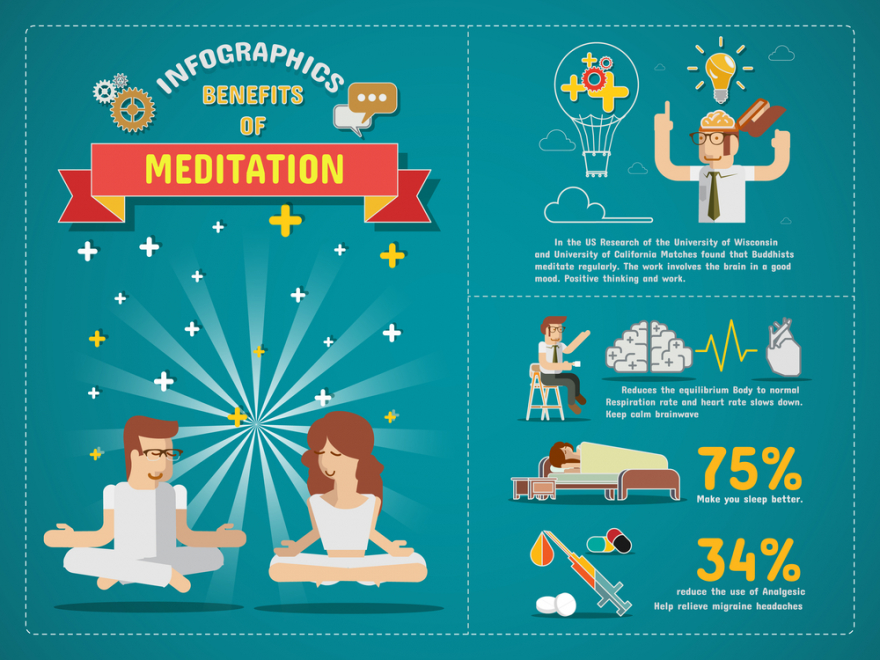 Consistent meditation rewires the brain. It helps you to feel more centered. And when you feel centered and grounded, you feel less stressed.
Many people have been practicing meditation for years. Others of us complain that we can't be "still" long enough to feel a
benefit from
it.
But I want to urge you to give it a try while you have a little extra time on your hands. It may help, and it
surely
can't hurt.
So, how do you begin a meditation practice?
As with any new undertaking, you may experience some difficulty in the beginning. When you first start meditating, your mind wants to talk you out of trying something new.
If you persist,
however
, you can get to where you want to be with your meditation practice.
Understand that meditation is not something that will happen overnight. It won't become automatic from the onset.
Meditation done correctly takes time and practice.
It might help if you read some books on the subject. Or if you prefer, listen to an audible book to help you with your practice. That way, you will learn what you can and should expect to happen.
It helps as you start for you to focus on your breathing. Do this throughout the day.
When you start to feel hurried and rushed, have you ever noticed that your breath gets shorter and more difficult? If so, begin by focusing on each breath.
Instead of breathing in through your nose and out through your mouth, breathe in through the nose, and then breathe out through your nose.
As you breathe, you should also notice the rise and fall of your stomach as you focus on your breathing.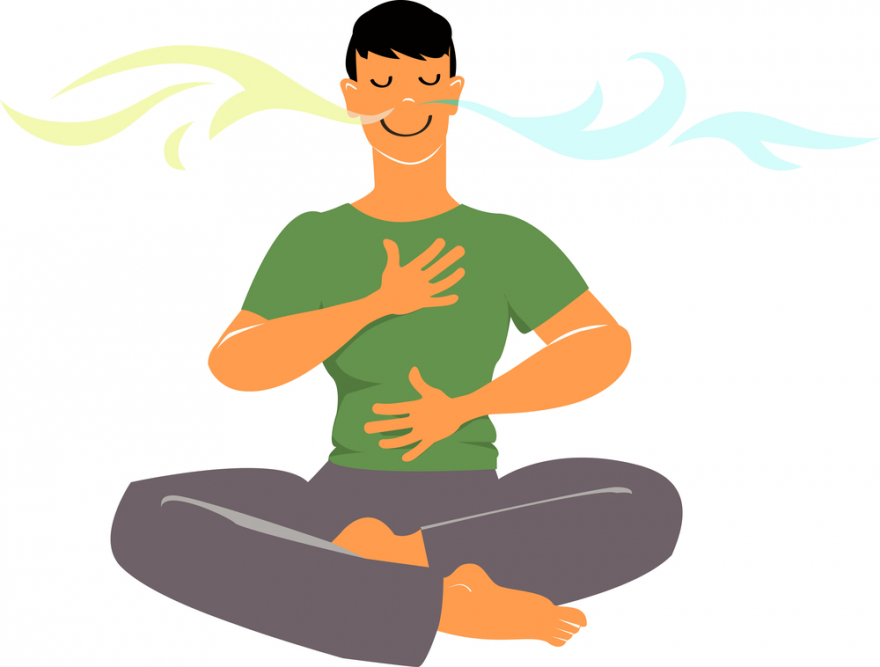 Be intentional about your meditation.
Meditation is a practice, and it's a learned skill. As with any practice, meditation needs to
be undertaken
intentionally
for it to work. The benefits of meditation do not
just
happen to you. You have to work for them.
It might help if you dress
appropriately
for your meditation time. Set aside a time when you can wear loose-fitting clothing and where you can concentrate.
Begin with the practice of releasing tension in all parts of your body.

Focus on the feet first.

Release tension in that area, including your toes.

Then move up to your ankles.

Release the tension in your calves, knees, thighs, etc.

Do this until you have reached the top of your head.

Tightening and releasing muscles as you go along might make for more awareness.
Practice your breathing techniques together with the release of tension in parts of your body
. At first, this may seem difficult. But it will become easier as time goes on.
You will be able to tighten and release your muscles and breathe in and out to release that tension easier with each session
.
Stretch your muscles a bit before sitting to meditate. That's a great way to get blood circulating and get in the moment.
Choose a point to focus on if you wish. For some, meditation is only done with their eyes closed.
Others need a focal point and keep their eyes open. Your focal point could be a picture on the wall of a serene setting.
Let others in on your newfound desire to learn meditation. Let those around you know you need quiet time. They should respect your solitude.
The main point of meditation is to be consistent with your practice.
Don't expect to do it perfectly right away
. Your mind will race with thoughts that you will want to try to tame.
The ultimate benefit of your newfound meditation practice will be to help you face these troubling days with more ease
.
Everyone
is stressed
and anxious right now. That is
just
a fact.
But we choose to suffer to the degree that we allow ourselves to.
By choosing to meditate and committing to relaxing if only a few minutes a day, we can become calmer and less afraid.
Mindfulness has been a subject that many schools have taken up to help their students learn to be aware of their feelings
.
Perhaps
you could make meditation a family time. Give your children time to be mindful. It could help bring the family together in a new way.
Give it a try. You may find it offers tremendous benefits.
---