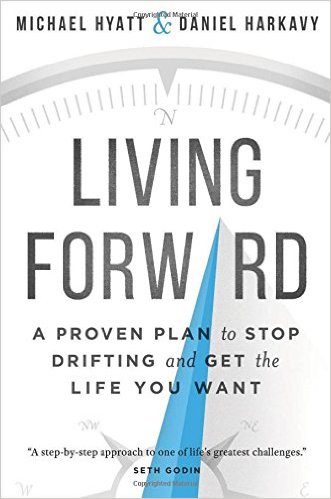 I Have a Book Recommendation for You
Kitty Boitnott, Ph.D., NBCT, RScP
Career Transition & Job Search Coach / Your Career Makeover Coach
For today's video message, click here.
My message is really short and sweet today. I want to recommend a book to you that I have purchased and think everyone should consider buying for themselves or for a loved one--or both.
No, I don't get a commission on the sale of the book, but I do believe that the message that the book conveys is extremely important to each of us.
In short, the title of the book is Living Forward: A Proven Plan to Stop Drifting and Get the Life You Want by Michael Hyatt and Daniel Harkavy.
Many of us are drifting when we should be taking charge of our lives. Michael and Daniel remind us that we only get one pass here, so we should make it worth our while.
You aren't a victim of circumstance. You are the leader in your own life, and you are the only one who has the power to change the direction of your life if you aren't 100% happy with how things are going.
Get the book and take time to decide what is truly important to you. Where are you adrift the most? In your relationships? Your career? Your finances? Your health? Your spiritual life? These are all important aspects of our lives, and if one area is out of whack, it will negatively impact the others. There is no point in pretending otherwise.
So, I urge you to take charge of your life. Decide to take action today if you do nothing other than order this book...and then make a commitment to yourself to read it. I think you will be glad you did.
Let me know. I am reading it, too, so maybe we can compare notes.
Until next time.
Have you downloaded your guide on the 10 things every job seeker should consider if they are ready to change their job or career? If not, it isn't too late. It is still available. Just click on the photo below to be taken to the web page where you can download the report and get it for free.
And stay tuned for information about a new webinar that is in the works for a couple of weeks from now.
Photo by Shutterstock