---
Hey, Kitty,
As the culmination of the series I have been offering on passion and purpose, I hope you will join me for a free webinar workshop on "How to Find Your Passion and Purpose."
I will be offering seven (7) specific strategies for getting in touch with your purpose and passion.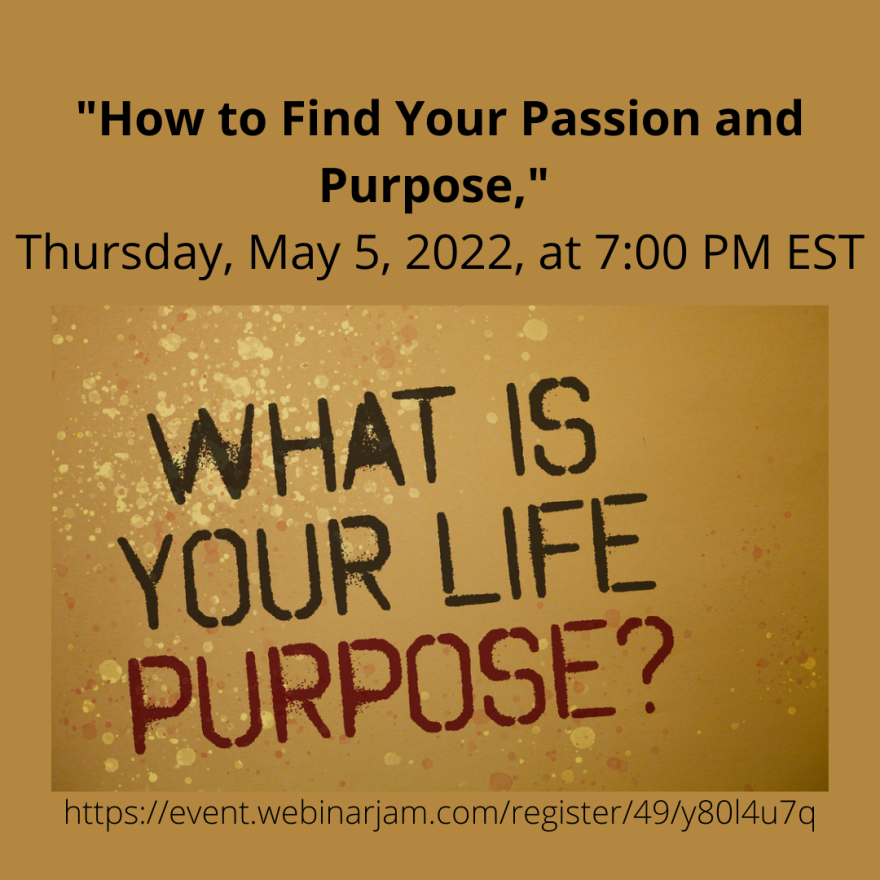 The event is FREE, and it will start promptly at 7:00 PM EST.
To register, click here: https://event.webinarjam.com/register/49/y80l4u7q
I hope you will join me!
Kitty
---