---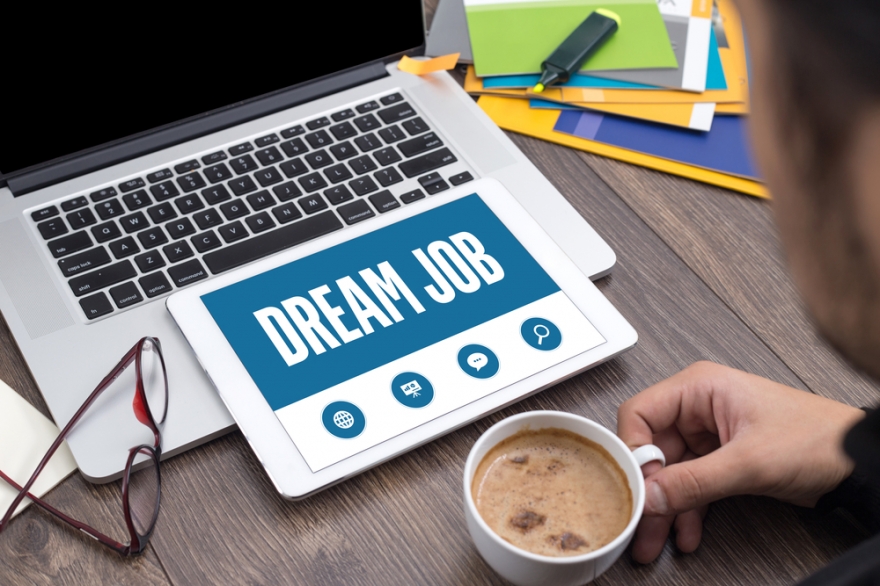 Landing Your Dream Job: 3 Secrets You Need to Know
Kitty Boitnott, Ph.D., NBCT, RScP
Career Transition & Job Search Coach
You have heard me talk recently about the whole idea of dream jobs vs. the job you have now. I know some people have given up on their chance to ever have their "dream job, " but
I believe
it's never too late.
To find your dream job,
however
, you may need to know three secrets. These are the three secrets of every successful job search or career change.
Want to know what they are?
Secret #1 - Know what you want! Sounds so easy, doesn't it? Yet, most people have a difficult time knowing what they want. If you thought you were the only one who doesn't know, relax. You are not alone. Most of the people I talk to have no clue what they want to do next in their careers. They can give me a list of all the things they don't want to do. But knowing what you want is much harder for some reason.
My theory is we don't believe that we can have what we want, so we don't allow ourselves to think about it much. Most of us have
been taught
we have to settle. We were conditioned as children to consider what is practical. We aren't encouraged to indulge in dreams. This is especially true if you wanted to be an actor, singer, dancer or writer. Someone in your family or immediate circle would have
surely
urged you to go to school to get a "real job."
This makes me sad. It also makes me wonder how many people have hidden talents that they are keeping to themselves. How many people have
been forced
into mediocre jobs and lives that go with them? When I was thinking of this the other day, I thought of the Britain's Got Talent 2009 surprise guest,
Susan Boyle
. If you saw her performance you know what I mean. If you don't remember it or didn't see it, check it out by clicking here.
Every time I watch this performance, I am reduced to tears. Not only did she offer a beautiful voice for everyone to enjoy and behold, but the song reminds me that we all have "a dream." She blew everyone away with her talent which had
been hidden
from the public before that night in 2009.
Do you have a talent you have been hiding? If so, what is holding you back from expressing it fully? Is it fear of failure or fear of success? What would you do if you knew you couldn't fail? (That is a saying on a magnet hanging onto the door of my refrigerator. It serves as a reminder. What would
I
be doing if I didn't have to deal with fears of failure?)
Let yourself dream and dream big. You can't do big things if you don't set big goals.
Secret #2
- If you are job hunting, you need a
relevant resume that speaks to the job opening that you may be applying for.
This is also easier said than done, unfortunately. Many people mistake their resume for a chronology of everything they have ever done. They throw everything in but the kitchen sink. They are hoping that a recruiter or hiring manager will see something that sticks out to them. It doesn't work that way!
You must be the one to connect the dots between what you have to offer and what the job description requires. Don't be the person who only skims a job description. Pay attention to details. Heed what isn't said as much as what is. Failure to do that is a sure way to never hear from the recipient of your resume, leaving you to wonder if they ever got it in the first place.
You must know and understand what
is written
between the lines of job descriptions. Most of them are
poorly
written, but that doesn't mean you are off the hook. You have to decipher what it is they are looking for. If you are at least a 60% to 70% match to the job, then go for it. But only include experiences that are relevant to the job description. Provide pertinent information that makes it impossible for you to
be ignored
.
Secret #3 -
The resume is
just
one component of the job search process. If you are between jobs or you are looking for a better job, the resume is
just
the start of what you need. You also need an optimized LinkedIn profile. You need stellar interview skills. You need to understand how the Applicant Tracking System works and why it is not your friend. You need to realize that a potential employer is going to look at your other social media platforms, too. You need to know how to write and format a cover letter that someone will read and not toss in the trash. You have to create an
execution plan or strategic plan of action.
Research the companies you want to work for. Keep track of all the applications you have submitted. Keep a log of all the people you have communicated with.
It's a lot to juggle.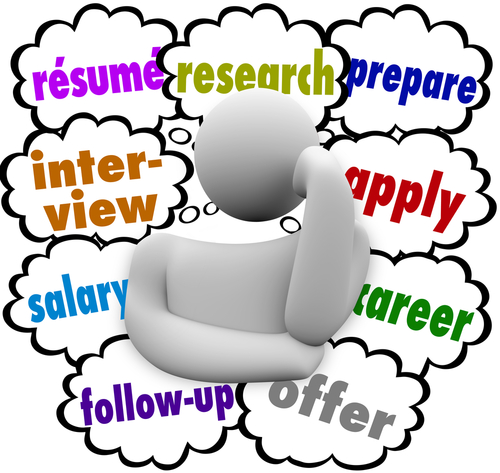 I know that not everyone wants or needs--or can afford--a career coach to help them through this process. But in my experience, few people can navigate all the moving parts of a job search
successfully
alone.
I am starting a new group coaching cohort in August.
And for those who might
be interested
, I am offering some scholarship opportunities.
If you think you might be interested in participating using a scholarship, let me know. I would be happy to share with you what I am offering.
I would love for you to take advantage of this opportunity.
---