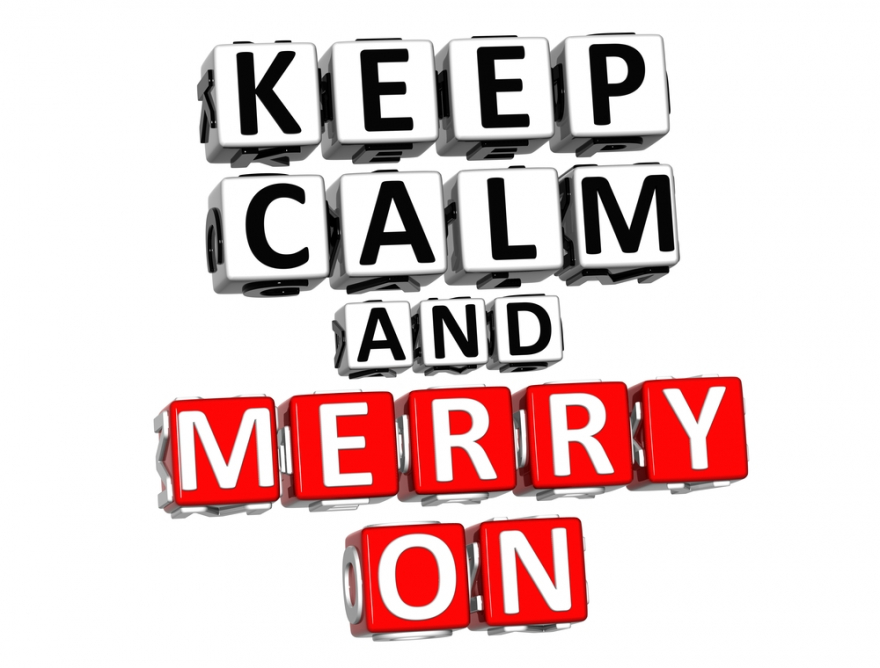 Managing Stress During the Holiday Season
Rev. Dr. Kitty Boitnott, NBCT, RScP
Heart-Centered Career Transition & Job Search Coach | Stress Management Coach
It's no secret that every holiday season, it seems we are busier and busier, and ultimately, that means we feel more and more stress. The holidays are supposed to be full of good cheer. The song says it's the "hap- hap-happiest time of the year." But is it?
For an increasing number of people, it feels like it is just a season we have to get through and are relieved when it's over. It's become a time of year when expectations rise and disappointment generally follows. And all that leads up to feeling a lot of added stress.
This was the topic of last week's podcast, and I thought I would share that with you instead of forcing you to read about it. To listen to the podcast, just click below or go to the place where you listen to your favorite podcasts and listen there. It's listed as "Teachers in Transition - Episode 38 - How to Manage Your Stress During the Holidays."
I also offer a free cheat sheet to help, so if you are interested in getting a copy of that, download it from the link provided here: Holiday Cheat Sheet for Managing Stress.
To listen to the podcast episode, click below:
If you like the podcast, consider subscribing. I drop a new episode every week on Thursday, and I alternate topics between stress one week and career transition tips the alternating week. Feel free to offer a comment, leave a review and send me questions if you have any.
If you prefer to watch the video I created for YouTube (the same info. just on a different platform), click the thumbnail below: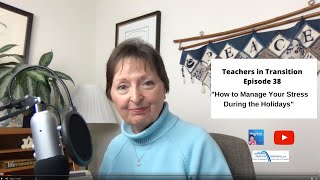 Enjoy!
Until next time!
P. S.
Don't forget about the End-of-Year Sale I am offering on my signature "Jumpstart Your Job Search Program?" Save 30% if you sign up between now and the end of the year (December 31st).
If changing your job in 2020 is a goal you have in mind for yourself, perhaps now is the time to invest in the program that is designed to teach you how to be successful in your job search or career change.
Gain the clarity you need and understand how to use the job search tools you need to position yourself for your next great career opportunity.
The first step in any job search or career change is to answer the question, "What do you want to do now?" If you feel like you just want to shrug your shoulders because you have no idea, you are in the right place.
Then you have to execute the moving parts of a successful job search. Write a résumé, learn how to write compelling cover letters, create a LinkedIn profile, and interview with poise and aplomb. It's a lot to juggle, and you must be able to juggle it all to be successful.
I have discounted the program until midnight December 31, 2019!
WHAT YOU WILL GAIN FROM THIS PROGRAM...
Clarity about what you want in your next job. Assess your skills, talents, gifts, experience, and expertise and focus on what you want to do NEXT in your professional life.

A winning resume template that will make you a stand-out candidate for the job you want and get you invited to an interview along with a comprehensive list of resume do's and do-not's.

A compelling cover letter template that will make someone to read your cover letter instead of tossing it into the trash without a look.

A complete step-by-step video series on how to optimize your LinkedIn profile so that it attracts recruiters and supports your written resume. Hiring managers will want to know more about you!

Establish an irresistible online and in-person brand. Understand that as a "business of one," it is up to you to create a brand that will attract your ideal job to you.

Learn to interview like a pro. Crush your competition by being the stand out in the interview. Know how to answer the questions, "What problem can you solve?"; "How can you make our company money?" or "How can you save our company money?"

Understand the Applicant Tracking System (ATS) and why it is not your friend. Learn workarounds.

Develop networking skills that will work both in-person and online to create the connections you need.

Receive 120-days of unlimited email support, which includes video reviews of your resume, your LinkedIn profile, your cover letter(s), and more.

Eight bi-monthly group coaching calls

Unlimited just-in-time calls

Resume templates, cover letter template, help with LinkedIn, and much, much more!
This program usually sells for $997.
For a limited time only, the price is discounted by 30%. Get it between now and the end of the year for $697 or $127 in 6 equal payments every 30 days.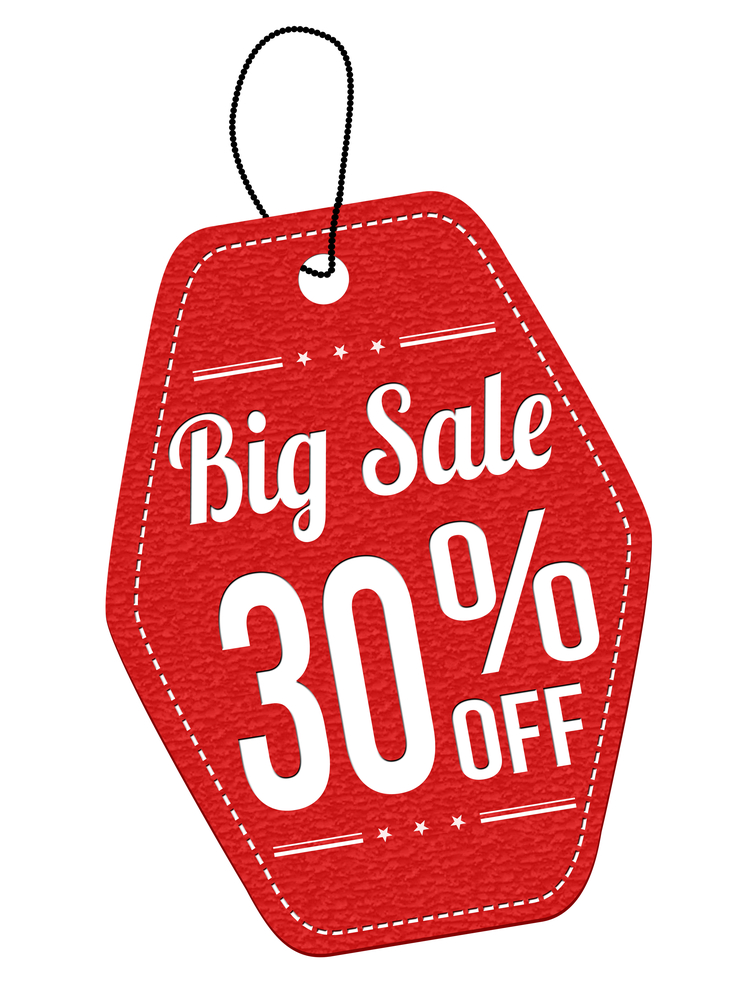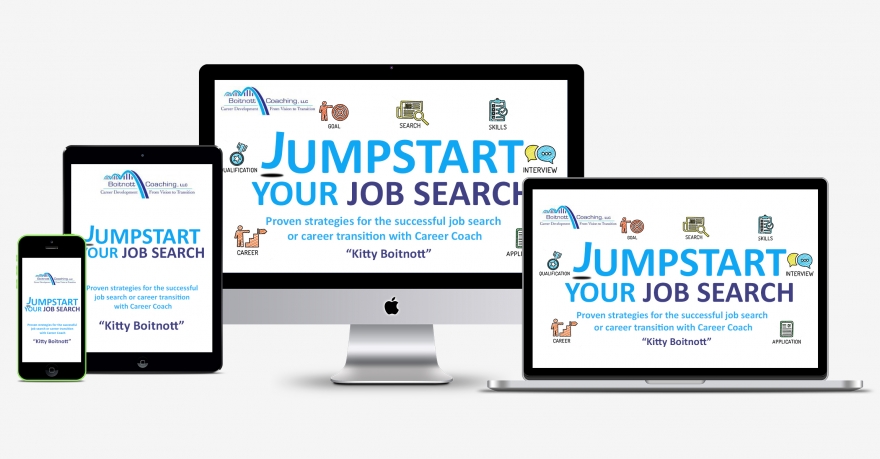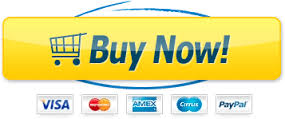 $697 or 6 equal payments of $127 each