Managing Your Day-to-Day Stress
Rev. Dr. Kitty Boitnott, NBCT, RScP
Heart-Centered Career Transition and Job Search Coach | Stress Management
In November, I received an invitation from Sharon Coleman, "The Joy Mentor," to be part of her "Winning the Happiness Game Summit." You might remember that I offered an invitation to sign up for the summit a few weeks ago.
My episode went live on Saturday, December 5, 2020, and I thought I would share it.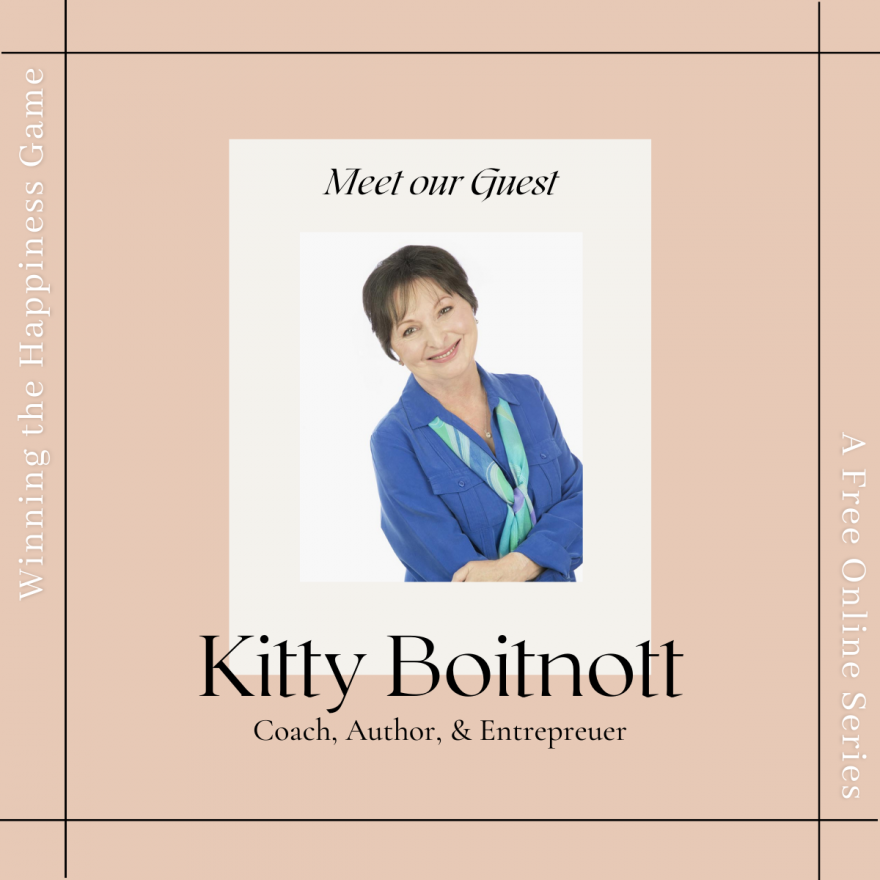 Sharon and I talked about the stress management strategies that I offer in my ebook, Stressed, Stretched, and Just Plain Overwhelmed: A Guide to Managing Your Stress and Developing a Greater Sense of Work-Life Balance.
We also talked about the following topics:
7 Tips to build resilience
Permit yourself to consider your happiness at work
How to transition from a burnt-out career
How stress affects your health
How to ensure you get restful sleep
How sleep clears out our neuron toxicity
Help for stressed-out teachers
How Alzheimer's is linked with sleep
Advice on sleep (I am a Certified Sleep Science Coach)
And so much more!!
If you would like to hear the conversation Sharon and I had, you can click on the image below and be taken to YouTube for our episode: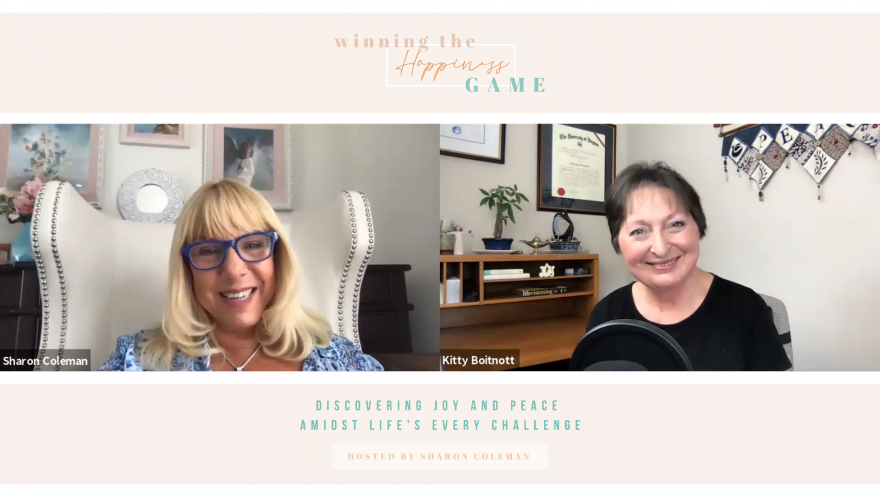 Sharon Coleman and Kitty Boitnott Talking about the Winning the Happiness Game
During the upcoming weeks, as we approach the Christmas holidays, you may start to feel even more stressed than you have been feeling before now, and we all know we are all feeling more stressed than usual this year.
My best recommendation is to adjust your expectations for this Christmas holiday.
Give yourself a break.
It would be best if you didn't plan or attend parties this year. Plan virtual get-togethers, but avoid getting with family and friends this year as your way of showing your love for them.
If you aren't going to all those parties, you can cut back on the baking or cooking you might do in a "normal" year.
I know that you may feel disappointed about having to curtail your holiday activities. But think about how it may give you a break for a change, and embrace it as an opportunity to get some rest that you might not otherwise get. Look for the silver linings. They are everywhere!
The holidays often represent the paradox of being the "happiest" time of the year while it is the "loneliest time" for others, and for still others, it is the most stressful time. We tend to spend too much, eat too much, and drink too much during this time of year.
If you need a cheat sheet on stress management during the holidays, click here: Document: cheat-sheet-on-how-to-destress-during-the-holidays1.pdf.
And if you need to talk, please feel free to set up a complimentary Discovery Session. We can talk about your stress and how you can get a handle on that, or we can talk about whether it is time for you to start looking for a new job or switching your career as a way to reduce your stress in the long term. Either way, I am here for you.
Enjoy the video.
Until next time.