Kitty,
One of the most vexing problems teachers turned job hunters run into is knowing what to--and what not to--include in the resume. Which skills do you include? What job experience do you exclude?
There are so many questions and often, too many contradictory answers.
If you are job hunting--or planning a job hunt in the new year--or if you have a friend or loved one who is looking--perhaps the perfect Christmas gift would be an online workshop on how to write a resume to get you out of the classroom.
This online workshop is usually offered for $97, but I am offering it for a limited time only for only $35.00.
If you are a teacher looking to leave the classroom, one of the biggest challenges you face is how to translate what you can do based on your teaching experience into the language that a non-educator hiring manager can understand.
If you have ever applied for a job and never heard back from anyone, you know the frustration of not knowing if you included the right stuff in your resume.
Teachers have unique skills that other teachers and people from educational backgrounds understand. But suppose you are a teacher ready to leave the classroom for a career in business or the non-profit sector. In that case, you may have trouble translating what you do in the classroom into the language that recruiters and hiring managers can understand.
That's why this online workshop is so valuable.
But why should you listen to me?
My name is Kitty Boitnott, and I have been a Heart-Centered Career Transition and Job Search Coach specializing in helping teachers find new careers outside the classroom since 2015.
One of the first misconceptions teachers have is that hiring managers and recruiters will connect the dots and know what they know and can do without altering their language.
That is just not the case. Unfortunately, most hiring managers and recruiters only have a vague idea of what teachers do all day. Many of them don't take the time to consider all that a teacher may have to offer in a particular job or career outside of education.
You have to draw a picture and explain it to them with your resume.
Consider your resume your marketing tool. And think of how you need to translate what you do into the language they understand and the language used in the job description when you are applying for a specific job. That's what this workshop will teach you.
This training will answer all your questions about writing a resume that speaks to what you can do and all you have to offer while also communicating what you can do in the job you are applying for.
Here's what you'll learn in this workshop:
How long should your resume be
What is the best format to use
How do you get past the Applicant Tracking System (ATS)
What is the difference between "hard skills" and "soft skills."
This offer will go away after Christmas, so if you want to learn how to write a resume that will get you out of the classroom and into a new career in 2022, don't miss out.
Click on the Buy Now button below to get your online workshop on how to write a resume for only $35.00.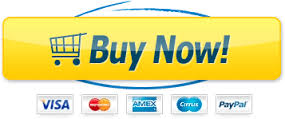 And Happy Holidays!
Kitty