If You're Tired of Being a Follower & Want to Be a Leader Instead…
Then it is time for you to sign up for Kitty Boitnott's online course, "Leadership in Today's Complex World."
Did you know there is a big difference in being a boss or manager and being a leader?
A boss tells others what to do.
A manager makes sure things are being done.
But a leader inspires others to get things done.
Leadership is about being confident, setting good examples, and being a good listener.
Leadership skills are not just for the workplace, either.
Your personal and social life also benefits from your having excellent leadership skills.
Many people prefer to follow. They don't want the responsibilities of being a leader.
But if you want to lead instead of always being the follower, you absolutely can!
Sign up now for an online course on how to use your leadership skills to boost your potential and your influence.
This course has been compiled by former Virginia Education Association President, Kitty Boitnott, Ph.D., NBCT, RScP.
Kitty considered herself a "reluctant" leader for many years. She was shy and extremely introverted. She respected authority and was afraid to challenge it. Often, she just wanted to be invisible.
Does that sound familiar?
Over time, however, Kitty began to take on small leadership roles.
She saw things around her at work that she wanted to change. She thought perhaps she could make a positive impact.
One thing led to another until she was eventually elected to be President of the largest teacher association in the Commonwealth of Virginia.
Before that, however, Kitty had stretched herself in other areas.
For example, Kitty earned a Ph.D. in Educational Leadership in 2007. She was almost 50 when she started the program in 2002.
And before that, she earned her National Board Teacher Certification in 2003. (She renewed it until 2023.)
She was an "unofficial" leader in her school buildings over the years until she stepped into the role of a local leader--then a state leader--advocating for teachers and students all over Virginia.
She learned--sometimes the hard way--what it takes to be a servant leader.
Kitty wants to help other people avoid making some of the mistakes she made while she was learning and emerging as a leader.
She has created the course with the aspiring, emerging, and even the experienced leader in mind.
Here's what you'll learn by taking this course:
What are the features of a good leader? What is your particular leadership style? (Is it the style you need or should you make some changes?)

What role does leadership play in the various aspects of your life? At home, at work, in the community?

Every course participant will receive a downloadable eBook entitled, Developing Your Leadership Skills to Boost Your Potential and Boost Your Influence.

Discover why traditional leadership is failing in today's complex world.

Learn can you do to develop your leadership skills.

What are some of the more typical leadership mistakes, and how can you learn to avoid them?

You will receive a BONUS "Leadership Planner" to help you work each day on building your leadership skills. It gives you a full year of space to set goals and how to plan to reach them, track your daily progress, and more.
And you will receive a "Leadership Journal" as an additional BONUS to help you write about your experiences as you learn how to navigate being a stronger leader at work, at home, in the community…or even in the world!
Sign up for this course now for only

$27

(it will be going to $97 September 9th).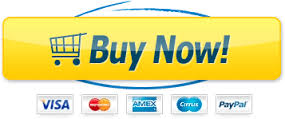 Your privacy is protected, and Boitnott Coaching, LLC will only use your email address to communicate with you about your leadership course and related subjects. You can cancel your subscription at any time.
If you are ready to step into your full potential and expand your influence as a respected leader, this course is for you!
Here's to your success!
Kitty Boitnott, Ph.D., NBCT, RScP
President, Boitnott Coaching, LLC/TeachersinTransition.com
Oh WAIT, here is one other thing!
On the sales page, you will see a bonus opportunity. Sign up for a private session for a leadership consultation with me for only $75 instead of the regular $125.
If you choose to include that in your order, you will be asked to set up an appointment to talk with Kitty about any leadership issue that is confronting you right now at home, at work, or how to make a more significant impact on your community or in the world.
Contact Kitty at kittyboitnott@gmail.com if you have any questions.
Copyright © Boitnott Coaching, LLC 2019. All Rights Reserved.
kittyboitnott@gmail.com 804-404-5475