Taking a Deeper Dive into The Four Agreements by Don Miguel Ruiz
Rev. Dr. Kitty Boitnott, NBCT, RScP
Heart-Centered Career Transition and Job Search Coach | Life Strategies and Stress Management Coach
Recently, I offered a webinar workshop on "The Four Agreements of Authentic Leadership," and I drew connections between what I believe are the qualities of a strong leader and the book, The Four Agreements by Don Miguel Ruiz.
Each and every one of us is a leader, whether it is in our families, in our communities, or in our workplace.
Depending on where we are in life, we may be fledgling leaders, still learning the ropes and "rules" of leadership. Or we may be more veteran leaders, having had a chance to learn from experiences that have caused us to develop leadership qualities.
Either way, we are all leaders.
So, let me ask you a question. Are you aware of your "leadership style?" Have you taken the time or made an effort to learn as much as you can about leadership, or do you assume you already know it all? (I wrote about leadership style in last week's message. If you would like to take a look or revisit it, click here.)
Do you "assume" that others see you as a leader?
Do you think about what being a leader means? Do you aspire to be a great leader or merely mediocre?
These are all critical questions, and if you are serious about being a leader in any meaningful capacity, I urge you to give them serious consideration.
Someone has said, "If your actions inspire others to dream more, learn more, do more and become more, you are a leader." I had thought that the words were attributed to John Quincy Adams, and I recently learned that that is not true. I don't know to whom I should give credit for the quotation, then, but that doesn't take away from the importance of the words.
I think that the statement sums up what leadership is pretty well, don't you?
So, what do the four agreements from Don Miguel Ruiz's book have to do with leadership?
I believe just about everything.
When anyone asks me to offer leadership coaching, I recommend two books right up front: Don Miguel Ruiz's The Four Agreements and Stephen Covey's The Seven Habits of Highly Effective People.


If you consider yourself a leader and haven't read these two books, I urge you to read them as soon as possible. They each have the power to transform how you think about yourself and leadership. They are must-reads for every leader.
Here's why.
In both books, the authors argue for the importance of one being in constant integrity with oneself so that they can be in integrity with other people.
What do I mean by "integrity?" I mean that a person of integrity keeps agreements both with himself and with others even when it becomes difficult or inconvenient. A person of integrity honors the moral principles embedded in ethical behavior which includes being honest all the time, not some of the time. A person of integrity inspires trust and can be depended upon.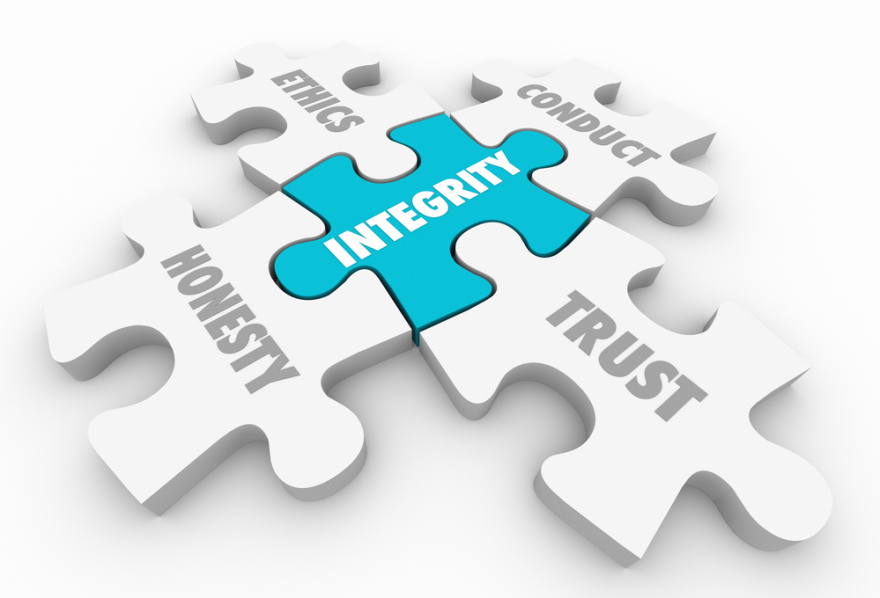 Integrity is something that sometimes feels like it's in short supply these days, I know.
Perhaps you know someone in your life that you believe lives in integrity.
Those folks are rare gems. But in the lack of finding someone who lives in integrity to admire, what if you were to decide you were going to be a person of integrity?
What if you chose to get up each day with a commitment to yourself that you were going to do the best you could in the face of whatever challenges might come up to knock you off course?
What if you kept your word no matter what, even if it became difficult? What if you chose to "walk your talk" every single day?
Can you imagine how you might inspire others to do the same?
Being a person of integrity is especially important when you are in a leadership position. People look up to you. They expect you to behave honorably even when it's tough. They expect you to tell them the truth even when it is hard. They expect you to be honest. They expect you to be someone they can respect.
You will fall short at times, of course. We are all human, and we make mistakes. We have all said something occasionally that we wish we could take back.
But if you were keeping the first agreement from The Four Agreements, that wouldn't happen often because you would be practicing being "impeccable in your word" which is the first of the four agreements.
Ruiz says that to be "impeccable in your word" means to refrain from expressing criticisms, judgments, or finding fault with anyone--including yourself.
He also points out that being impeccable in your word doesn't just include the words you speak. It consists of the thoughts you think as well.
Being impeccable in your word means being compassionate and accepting of others--and yourself.
Why is being impeccable in your thoughts and words so important?
Because words matter.
Your words actually have tremendous power.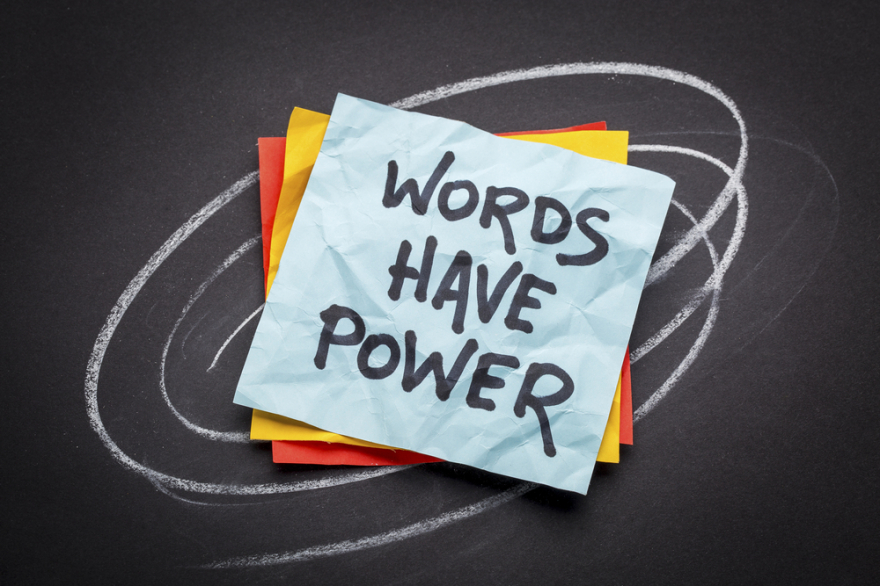 Ruiz talks about how your word is a "force." It is perhaps the most powerful tool we have as human beings.
You can use your words to cut like a knife or soothe like a balm.
You constantly get to choose what words you use and how you use them.
If you want to be an inspirational leader, you will choose your words and your thoughts carefully.
Because your words are tools of magic.
They can create or destroy.
Just think about this for a moment.
Everything in your life is the result of your word, which started as a thought.
Think of all the people who have inspired you in your life that you never even knew personally. Consider the impact that Martin Luther King, Jr.'s "I Have a Dream" speech had on the millions of people who heard the speech that day and have been inspired by those words since.
Think about John F. Kennedy's challenge to "Ask not what your country can do for you, but what you can do for your country."
Consider that it was with his words set into motion by thousands of others who got the first man to the moon within the decade...just as Kennedy challenged them to do.
Think of the words of leaders from the farther past: George Washington, Benjamin Franklin, Thomas Jefferson, and Abraham Lincoln.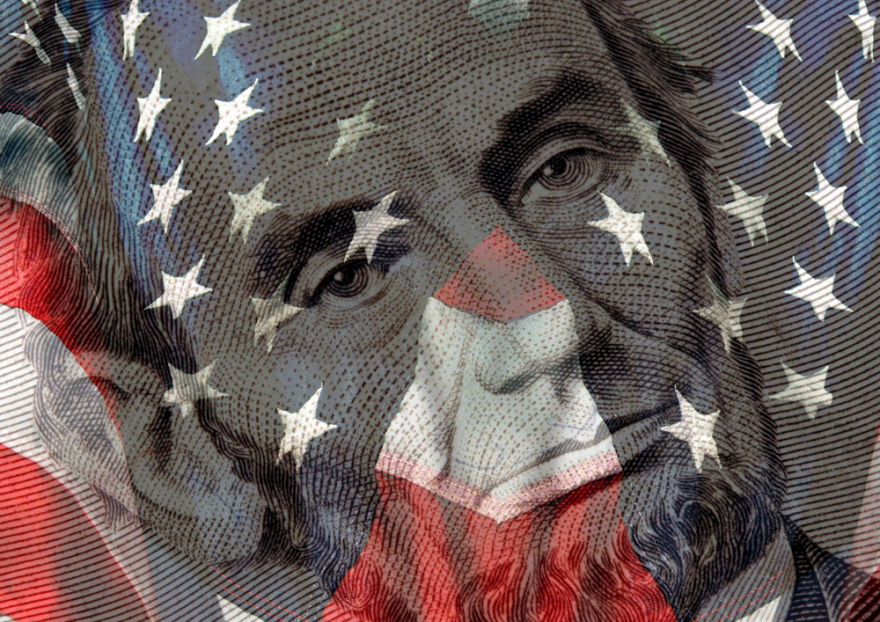 None of those men were perfect by any stretch of the imagination. But in their own ways, they each inspired a nation of countrymen to trust them and follow them into an unknown future.
And there have been many others.
Consider Franklin D. Roosevelt's admonition, "The only thing to fear is fear itself."
And Winston Churchill's challenge, "Never give in, never give in, never, never, never, never--in nothing, great or small, large or petty--never give in except to the convictions of honour and good sense."
As you read those words, I suspect you feel inspired.
That's because they are powerful words meant to inspire, console, and challenge.
Words are powerful.
So, my challenge to you is for you to ponder the importance of being "impeccable" in your thoughts and words in your own life. Being in impeccable in your thoughts and words will lead to your behaving in integrity, and that is as good a starting point for a leader to begin as I can imagine.
Until next time.
P. S.
I offered at the end of the webinar workshop Friday that I am working on a course that I will be releasing soon. If you are interested in developing your own leadership skills, stay tuned. I am calling the course, "Leadership in Today's Complex World."

I will share more details soon.
If you would like to be notified when the course is ready for release, please simply respond to this message and let me know.
Thanks.
Kitty