Living a life enriched by passion and purpose is what everyone aspires to in one way or the other.
Living your best life means living a life that makes you happy and allows you to live up to your full potential. Of course, you have to be intentional about how you choose to live if you want to enjoy the benefits of living with passion and purpose.
But it will enable you to live your life on your terms.


Making your purpose a passionate part of your life requires you to incorporate a sense of purpose into everything you do.


Once you know your purpose and how you want it to be an everyday part of your life, you'll find ways to lead you towards living that way.


To live a purposeful life, you must have consistent behavior in your public and private life. This means living true to your purpose and yourself. It means not losing focus and finding alternative ways of dealing with obstacles.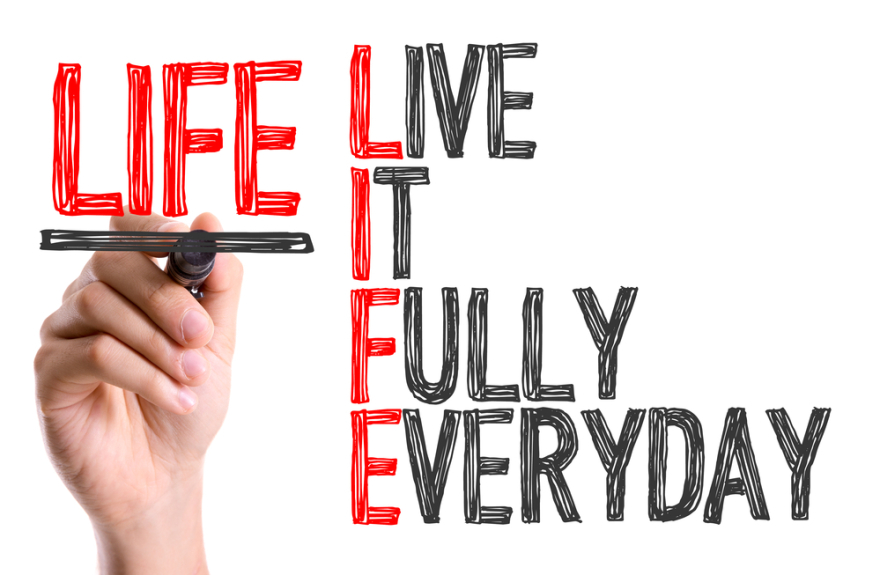 There are tools and systems you should adopt to help you.
Use journaling or keep a diary to see where you are each day.

Set goals for each step you need to take along the way.

Focus on the small steps but remember the big picture.


Be true to your values and authentic in your actions. Don't try to fit in. Be yourself.

Visualize how your purposeful life looks. Use vision boards. Write your life story. Meditate for a clear picture.


Make a plan and take the small steps needed. Find the resources you need, connect with the people who will help you, and begin taking action to get where you want to be.
Live your life with the end goal in mind.
You have the image or the picture already in mind. Use it to examine every area of your life. Use it so that whatever you do on any day doesn't change your overall purpose.
The end goal should be why you take specific steps, do things a certain way, and act the way you do. When you make purpose a passionate part of your life, it shows up in how you show up and what matters to you.


If you want to learn more about how to find your passion and purpose, I hope you will join me for a free webinar workshop on "How to Find Your Passion and Purpose."
I will be offering seven specific strategies for getting in touch with your purpose and passion.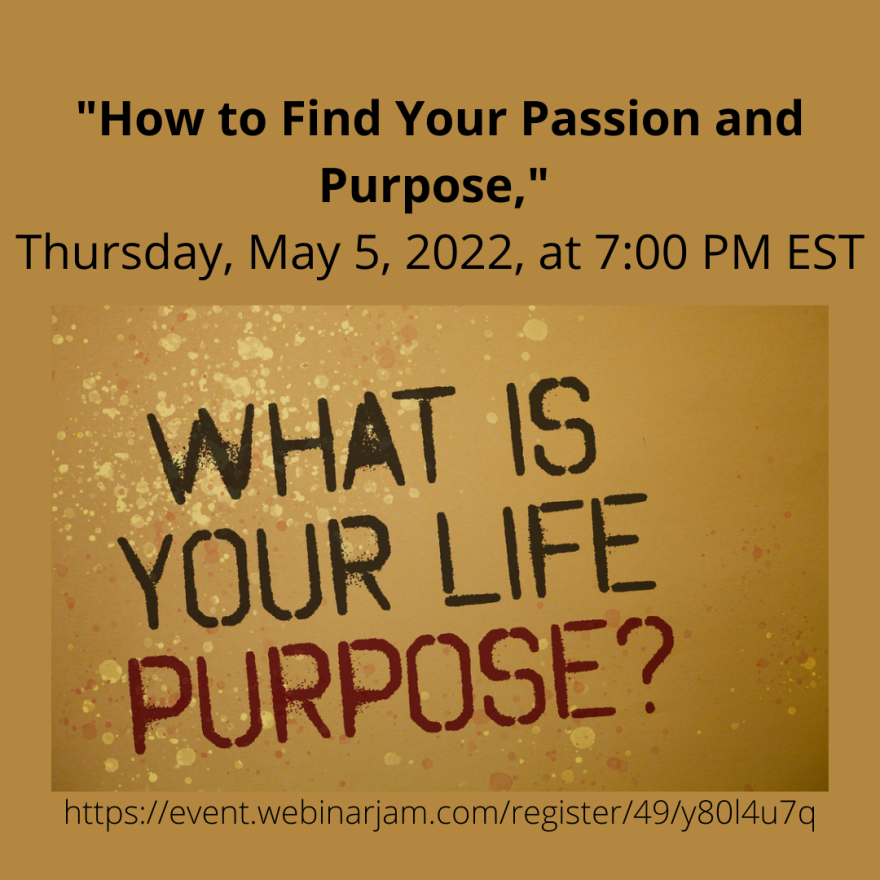 To register, click here: https://event.webinarjam.com/register/49/y80l4u7q


Until next time.