---
Tips for Facing Social Anxiety as We Get Back to "Normal"
Rev. Dr. Kitty Boitnott, NBCT, RScP
Heart-Centered Career Transition and Job Search Coach | Stress Management Coaching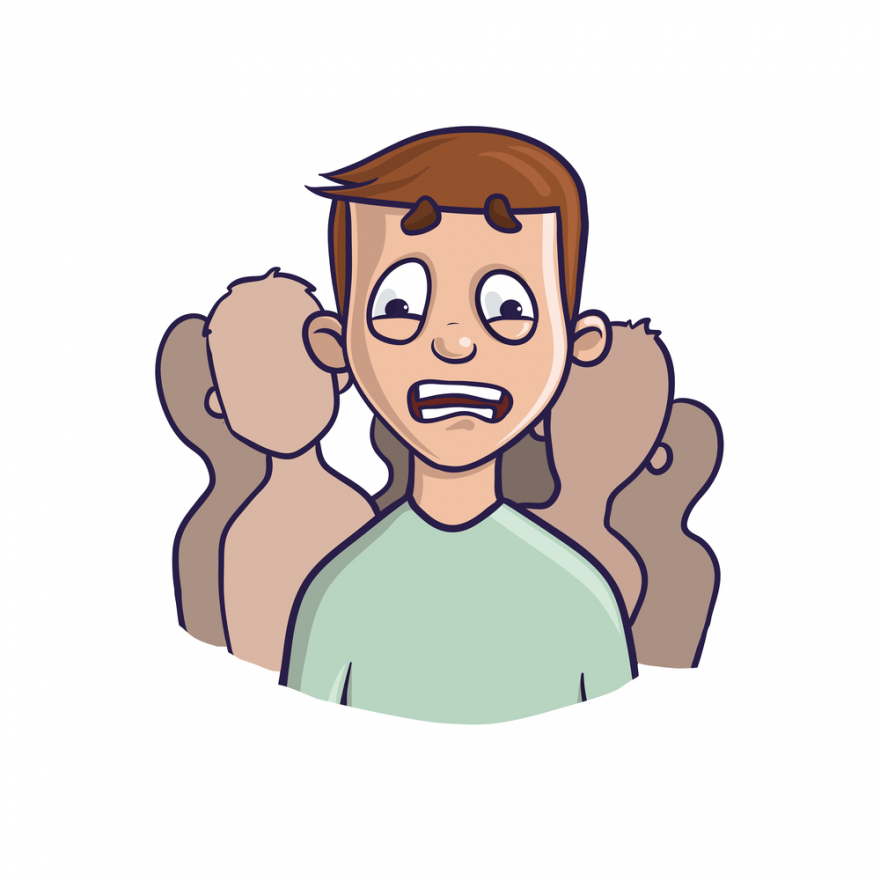 Even before the pandemic hit, people struggled with social anxiety. On the list of fears, social anxiety is right up there with the fear of public speaking.
Given that our social skills have atrophied to some degree through a lack of use this past year, it would be normal if your anxiety is higher than usual as we start to get back to face-to-face gatherings.
Many people are prone to experience anxiety in social situations anyway, so imagine how that might
be compounded
now
? We have been in a virtual lockdown for the better part of the last year.
If you had anxiety about being with people before, it's easy to imagine that that feeling
is exacerbated
now
.
The thing to remember is that social anxiety is pretty universal.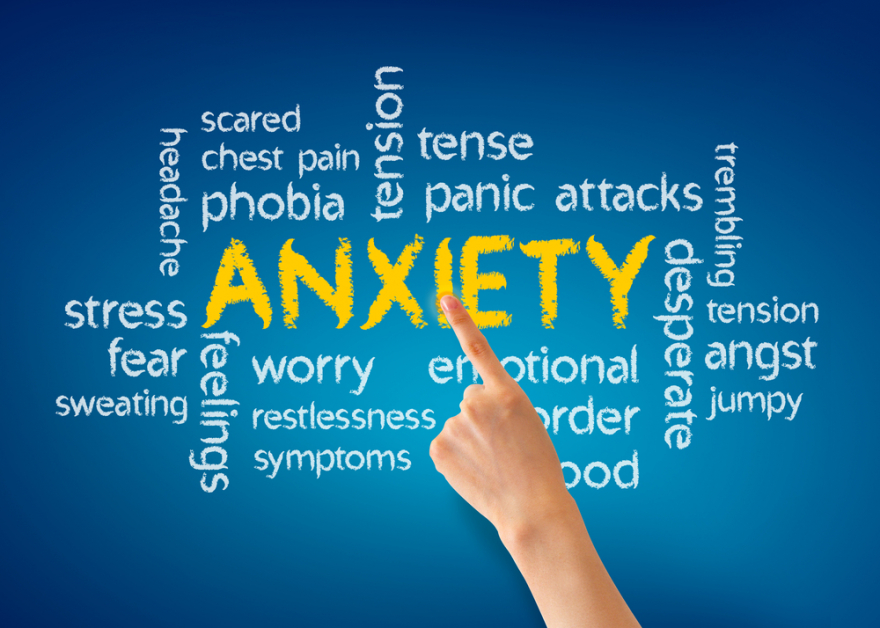 For most people, it begins in their teenage years.
Most learn to cope with it and make the best of it. But not everyone deals with it that well, even into adulthood.
The good news is that there are ways that you can use to learn to face your social fears without having to drop out of society or stay in lockdown
. Most of these tips are easy to do, too. However, if
you have issues that exceed the helpfulness of these tips,
perhaps
you should consider getting some professional help
.
To begin to deal with your social fears, try one or more of these tips:
Start Small: If you are ready to face your social fears, don't try to start by speaking in front of an audience of 1500 people
. Instead, start small, like joining a Toastmasters Club, a Meet-Up group, or a small book club. The point is to get a little bit out of your comfort zone to start. Then build up to more and more as you feel more comfortable. It's a little like building muscle. A little goes a long way to helping you develop stronger "muscles."
Plan Ahead: Many people are nervous in social situations. It helps a lot if you plan ahead
. Practice introducing yourself. Have a friend to help you practice your handshake. Being more comfortable around people starts one step at a time.
Practice will help it feel more comfortable.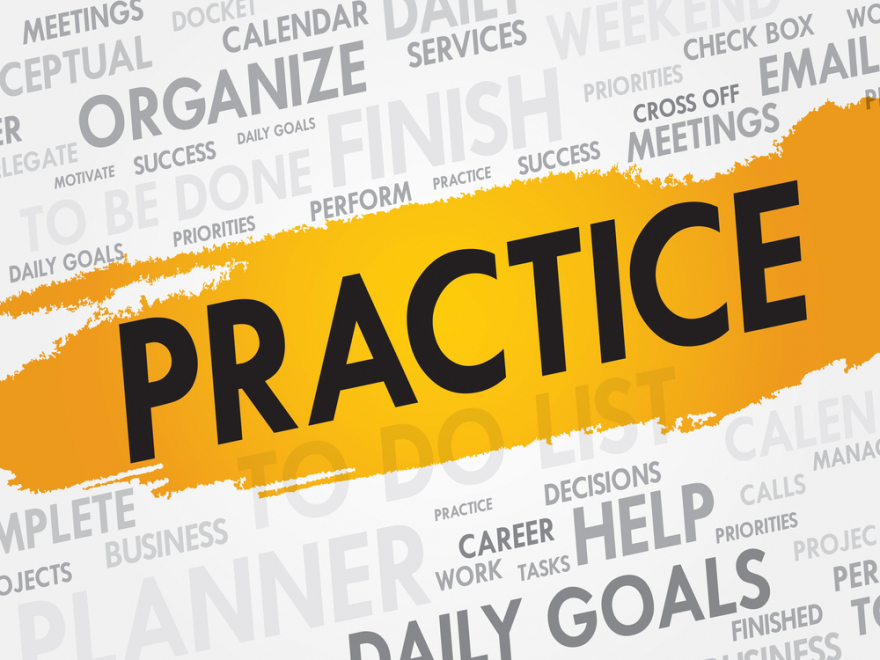 Love Yourself: Many social fears come from mistaken beliefs that something is wrong with you
. You may think you're weird or that you are the only one who ever doubts themselves.
Sometimes you can feel like everyone else is so cool, and they aren't ever afraid of unfamiliar situations. But, nothing could be further from the truth.
We are all different and unique, which may be interpreted as "weird" in one way or another. If we were all the same, it would be boring, wouldn't it?
Embrace what makes you different and accept yourself for who you are.
Avoid Judgment: Some measure of social fears come from our own poor judgments of not
just
ourselves but for others
.
We think
that if we are so judgmental, then other people are too. So, to avoid that judgment, we
just
avoid the situation
entirely
.
If you learn to stop being so judgmental, you'll be able to be less afraid. Instead, learn to accept other people's differences and personalities as
just
being human.
After all, we are all human!
Your Fears Aren't Reality:
Just
because you're afraid of something doesn't mean it's real.
You may have all sorts of ideas in your head about how your voice sounds, how you look, or your self-perceived awkwardness
. The truth is most people are so tied up in themselves that they don't even notice if you feel awkward or not.
Fearing something doesn't mean it will actually happen or even that it is real. Do you remember ever being afraid of the boogie-man when you were a child? I do. But he wasn't real.
And many of the things you are afraid of aren't real either.
Take a Deep Breath: When you feel your anxiety coming on, stop a moment and take a deep breath.
Breathe in
slowly
through your nose, filling up your lungs completely, and then breathe out
slowly
through your mouth with your lips pursed
. One or two slow breaths can help you overcome your anxiety fast.
Do It Anyway: Most of the time, fear is worse than the actual situation.
Even if you're doing something scary like bungee jumping or mountain climbing, the worry leading up to the event is much worse than the actuality of doing it
. If you take the leap and jump in with both feet, you'll find that your fear level drops away.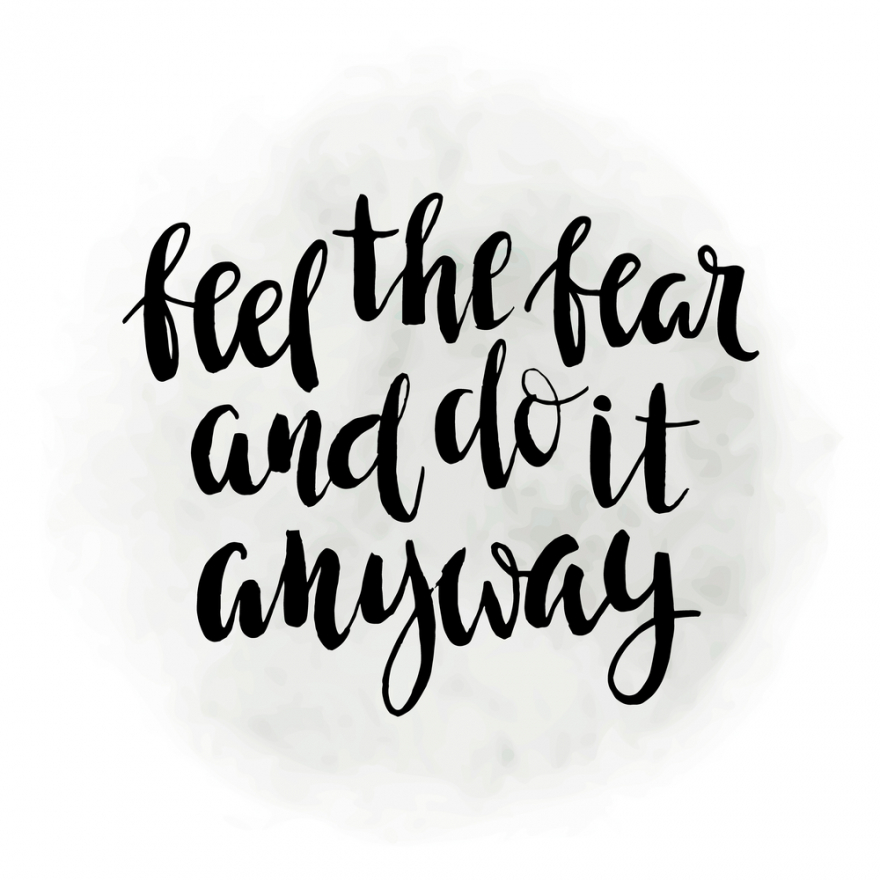 Most social fear is a normal reaction that most people have. You're not abnormal if you have social anxiety.
This is especially true if you're unwilling to allow your fears to block you from having a happy and productive life
.
Life is full of all kinds of challenges.
Some of the challenges we face in life are very real. But lots of them are simply imaginary. The trouble is that the imaginary ones can hold you back from being successful in the same way real ones can if you let them.
You may need to pull up some extra courage to break out of the cocoon you've built for yourself this past year. You will need to get back out there to meet new people and reconnect with friends you haven't seen in forever.
But you can do it!
If you spend your energy on other people instead of focusing on yourself, you will have a much better time. And soon, you will notice that you feel less anxious with every outing.
Enjoy your newfound freedom as we put the pandemic year in the history books. Get back out there and live the life you were meant to live!
Until next time.
---