So, now you may be thinking, well, that sounds good, but what if I don't know what it would take to make me happy?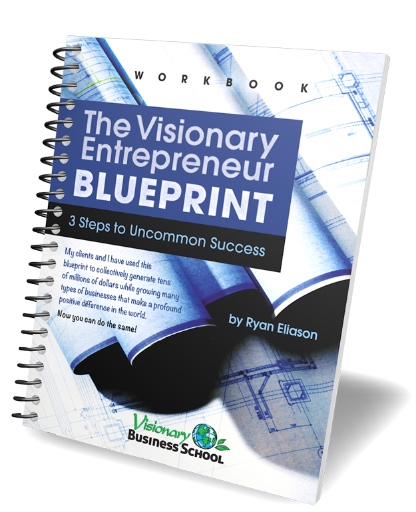 DOWNLOAD: The Visionary Entrepreneur Blueprint
(Click here to get your copy: http://ryaneliason.ontraport.com/t?orid=6047&opid=47)
Ryan's clients have used this proven 3-step system to grow thousands of visionary businesses that are making a profound positive difference in the world.
Here's what you'll learn:
The #1 concept you must master if you want financial prosperity, time, freedom, and self-actualization.
How Ryan grew his list from 1 to 100,000, had his first six-figure year, and went on to double his business several years in a row to the 7-figure level.
I have been following Ryan Eliason's work for years, and he has an interesting story to tell. You can listen to him in his videos, and learn more about how he has made a difference in the world and how you can too.
If you want to reach your full potential, this is the exact 3-step system Ryan recommends.
Many people are afraid to become entrepreneurs. They don't know where to start. They think it isn't something they could do.
But you might not ever know what you could do if you don't take a look at the possibilities. That's what Ryan invites you to do.
Grab your copy while it's still available:
Download Ryan Eliason's Visionary Entrepreneur Blueprint
Click here: http://ryaneliason.ontraport.com/t?orid=6047&opid=47
You'll also get instant access to Ryan's video that walks you step-by-step through the blueprint. I just watched it myself and I can't recommend it highly enough.
Here's to reaching your full potential!
Until next time.
P.S. Ryan's clients have used this blueprint to collectively generate tens of millions of dollars while growing many types of businesses based on profound service.
Now you can do the same!
Click here: http://ryaneliason.ontraport.com/t?orid=6047&opid=47