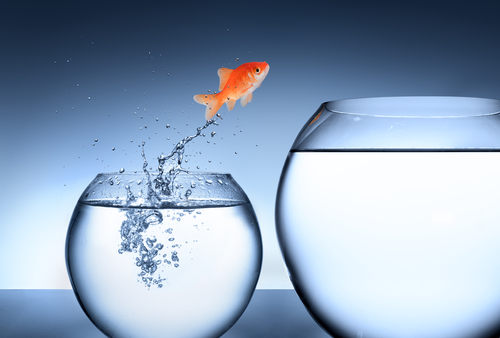 What Would YOU Do If You Were Brave?
Rev. Dr. Kitty Boitnott, NBCT
Certified Life Strategies, Holistic Life, and Stress Management Coach/Career Transition & Job Search Coach
It has occurred to me today that we often hold ourselves back and "play it safe," because we are afraid to go for too much. We hear the little voices in our heads that tell us we can't do something even though we would really like to do it. It is the kind of thing that keeps coming up but we keep pushing it down or trying to put it out of our minds. You know the kind of thing I am talking about. For some of you it is writing a book. For others it is taking charge of your health and releasing 10 or 20 pounds. For others it is releasing a relationship that no longer serves you...but taking that kind of step is scary and the ramifications may feel daunting. So you stay stuck.
The video I am offering today is not of me. It is of Jana Stanfield who has written a song that I listen to whenever I start to feel weak or small or afraid to take the next step in some endeavor that is important to me. The song is "If I Were Brave." I offer it to you as a gift. Please take the few minutes it will take to listen to it. I think it may inspire you to take come important action today. I hope it does.
One note of apology to the gentlemen receiving this message. The video highlights women who have taken daring steps in their lives. Even though that is the case, this message is for you as well. Courage comes in all sizes and shapes for both men AND women.
If you have questions, thoughts, or reactions, please let me know. As I have said, I love hearing from you.
Enjoy.
Until next time.
Photo by Shutterstock
Have you downloaded your free book, Stressed, Stretched, and Just Plain Overwhelmed yet? This book explains the negative health implications of not understanding and dealing with the stress in your life. It offers practical, affordable, common sense strategies for taking better care of yourself and it offers advice on creating work-life balance which eludes most of us too much of the time.
To access your FREE copy of the book, just click on the graphic below for the download. Please feel free to share as you see fit. As I said, I just want the information to get to the people who need it.
Please like me on Facebook, follow me on Twitter, and find me on LinkedIn. Also check out my YouTube Channel and my Pinterest Page.
If you or a friend or family member is looking for a job because they are out of work, between jobs, or underemployed, contact me for information about the "disruptive job search" methodology that is taught at CareerHMO, the "cure for chronic career pain." I am no longer affiliated with CareerHMO, but I do still recommend their program and you can get it now for only $9 a month.
If you choose to subscribe and then have questions, you can always contact me. I will be happy to help you with your resume or your LinkedIn profile...or both!
Don't forget about my offer to help you with your LinkedIn profile. One hour of time with me on the phone while I walk you through what you need in order to make your LinkedIn profile optimized and ready for prime time. Let me know if you want to take advantage of that special deal.