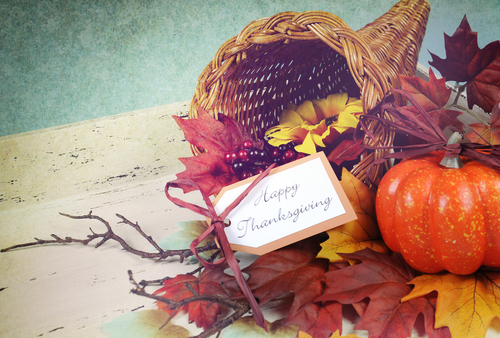 Wishing You the Best Thanksgiving Ever
Kitty Boitnott, Ph.D., NBCT, RScP
Heart-Centered Career Transition & Job Search | Possibility Thinker |Life Strategies & Stress Management Coach
It is hard to believe that the holidays are upon us again. The Thanksgiving Holiday in the United States represents not only a day to be thankful for our many blessings but is also the day of quiet before the "storm" of Black Friday sales, Small Business Saturday sales, and Cyber-Monday Sales....sales, sales, and more sales.
And I am not be to outdone, so I will be offering my own Black Friday specials, but in the meantime, please let me extend to you my heartfelt wish for a happy and blessed Thanksgiving, however you happen to observe it.
This year, my brother, sister, and significant other will be convening at the Natural Bridge Hotel near Lexington, Virginia for the Thanksgiving buffet that is offered there as an annual event. This will be the first time we have returned since we lost our mother. It hardly seems possible that this will be our third Thanksgiving without her. This is the 31st Thanksgiving without our dad.
So, I am quite well aware that you may be experiencing a first or fifth or twentieth year without a loved one which makes the holiday season so bittersweet. Holidays are a time for memories and reflection on years past. They are also the time of the year that reminds us that another year is drawing to a close. It means looking back over accomplishments you can check off and things that are yet to be done.
Wherever you are in your personal life right now, may you find some peace and joy in the things that you have to be thankful for. May you also find peace and joy in memories of those who are no longer with you and may you find something to which you can look forward with hope and optimism in the waning weeks of this year.
Happy Thanksgiving.
Until next time.